How to prepare for relocation after home purchase
Author

Kyle Jones

Published

October 11, 2021

Word count

904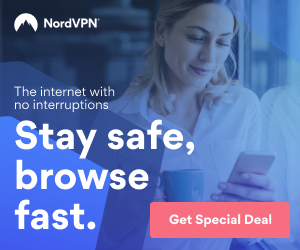 Buying a new home is probably one of the most satisfying accomplishments that anyone can encounter throughout life's journey, whether it is your first of third home, the excitement that is felt when buying a house is real and a time that should be cherished and enjoyed in the moment. It becomes more of a reality when settlement day comes around with all the legal arrangements being done in the background and you receive a call from your conveyance announcing that everything has gone through smoothly and you are a proud owner of a new home, the first thing you do is look at all your belongings and question how you have come to accumulate so much throughout the years and how are you going to manage to relocate everything to your new home. The situation you found yourself in then dawns on you that you cannot move everything, how are you going to tackle the packing process and how much is moving all this furniture going to cost you especially if it is a long distance move. The process of moving shouldn't be overshadowed by achievement of home ownership, moving is not something most of us do all too often but with the right mindset and focus along with a little help from a moving professional, your relocation is sure to be a smooth and stress free one.
Where to start in the moving process?
The aim of relocating is moving your furniture and belongings from point A to point B, so if you think about it, the first question that comes to mind is what you classify as your furniture and belongings. The first thing you must do is to work out what you will be taking with you to point B, so it is time to make a list of inventory. The easiest way to do this is by separating items in groups, things you want to dispose of, things you want to recycle and donate, things you wish to sell and the rest is what you will be taking. This is honestly one of the hardest tasks in the moving process because many people have accumulated items over the years and making a decision whether to take it with you or not can be a difficult one. It will take time and is a slow process so be sure to leave yourself plenty of time to do this, remember that the more you take with you, the more expensive moving will be, so your decision will ultimately affect your moving budget.
Packing like a professional
The secrets to packing like professional movers are to use boxes and lots of it, this is simply because boxes are easy to stack, will protect your items and you can store many items inside boxes. Use bubble wrap and newspaper to wrap fragile items before placing them into boxes and remember to label the boxes clearly if they contain any fragile items or if they need to be positioned a certain way up. Dismantle bulky furniture and tape parts together, place hardware such as nuts, bolts and screws into a zip lock bag and keep it in a safe place for assembly at the new destination. Not only are disassembled furniture easier to handle, they also take up less space in the moving truck which means savings not having to use a large truck where expert movers may charge extra for.
Find a reliable furniture mover
Once you have a list of your inventory and know the number of boxes you are moving, any furniture items you are taking with you; it's time to find a furniture mover that can help with your relocation. Movers are pedantic about your inventory list so make sure it is accurate, they will give you a moving quote based on the items you say you are moving, so if moving day comes around and you have extra items you wish to move, expect to pay hefty surcharges for additional volume. This may come as a surprise to many but it is certainly within their rights to charge for this service, unless you have exclusively hired the movers and their truck for the day in which they may not mind you filling the truck until you can no more, movers will want to be compensated for their time and if it takes extra time, then expect to pay for it. If this worries you, then it is strongly recommended that you compare furniture movers in your area, get several moving quotes and research the reputation of moving companies. This is one of the most effective ways to find a reliable furniture movers, the choice is ultimately yours so you should be content with the company in charge of your relocation.
To conclude, moving can be simple when you have the right process in place, leave yourself with plenty of time to organise because it is went you don't that the stress ultimately gets to you. Work through the entire process methodically and when you encounter a problem, try to stay focused and think through it with a level head. Moving is a major event in anyone's journey and there's no doubt that a lot of emotions are going through you, but if you have a good plan in place from the very beginning, there's no reason a successful relocation cannot be accomplished.
This article has been viewed 863 times.
Rate article
This article has a 5 rating with 1 vote.
Article comments
There are no posted comments.