HOW TO PREPARE YOUR AC UNIT FOR WINTER
Author

Mezbaan Hashim

Published

November 8, 2021

Word count

510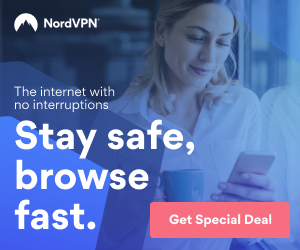 During the hot summer days in Dubai, the usage of our AC is a lot, but during the winters, we do not need it and leave it out of functioning without proper care and maintenance. It is not right and could cause the functions to jam up. There are specific measures you need to take to prepare your AC unit for winter. You can carry these out on your own or call an AC repair service in Dubai to help you out.
Enlisted are the Six steps you can prepare your AC unit for winter.
Turning off the AC power supply: This is the very first thing that you must do. It would be best to shut the power circuit to your AC; this is possible by turning the switch down. You can find the button in the AC, read the AC manual to find the exact position. It will help you prevent any electrocution or case of freezing.

Cleaning the AC: It is essential to clean an indoor and outdoor AC unit since it will be closed for a few months now. Look out for leaves and branches or any considerable substance by disassembling the outer unit, then carefully put it back together. Do the same thing with the internal division, clear off the dust from the fans and look for any other malfunctions.

Check out your Units: before shutting the AC for months, inspect whether everything is alright with it to avoid any problems when you need it again. Get a professional from any AC repair service in Dubai and review everything, including the inside and outside unit. It could be a friendly precaution, and you will never regret it.

Save it from Cold: If you live in a potentially colder and freezing area, adding an insulator or something is better to keep the cold away and save your units from catching the freeze.

Cover the unit adequately: Cover the units with plastic wrap or cloth after ensuring that everything is in line and ready to be closed. Do not leave any essential wires out in the open that might cause a hazard.

Keep a check on the maintenance: Do not assume that you have finished your work after you have covered the AC, do a weekly check on it to see if everything is proper. It is crucial since there could be any unforeseen problem with it. If you cannot check it every week, then make a practice of every 15 days.
Winters could be tough on your appliances, but you can control any damage by properly maintaining them. You can find various AC repair services in Dubai that provide you with multiple options and maintenance services; see what you need for your AC and get functions accordingly. Thinking that you do not need to look after your AC during the winter is an absurd and not so smart choice, it might cost you a little, but it will save you from more enormous expenses. Make sure to take all the steps and prepare your AC for winter.
Hi, I am Mezbaan. I am here to share some tips and tricks about Home Improvement and maintenance that I have learned over years from our expert teams, the issues they face, hacks, and much more.
https://articlebiz.com
This article has been viewed 550 times.
Rate article
This article has a 5 rating with 1 vote.
Article comments
There are no posted comments.