The Changing Face of Music
Arts & Entertainment → Books & Music
Author

Sam Adams

Published

November 10, 2021

Word count

589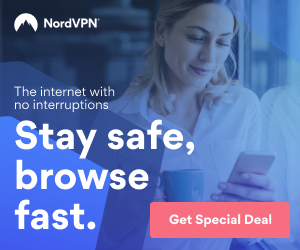 Music like most technological advances, has gone through many changes over the past 10 years. In fact the landscape of music, especially in South Africa, is completely unrecognisable from 5 years ago. 
Music has gone from being easily identifiable, as in which genre it conforms to, to the creation of a whole host of new sub-categories.
I asked a few South African musicians and songwriters what their thoughts were on the evolution of music. According to newcomers 'Smoking Gun,' "Music is a continous fusion of past and future sounds. Our music is based on our individual influences. We believe that music evolves with each generation. We showcase that on our debut album."
Music has gone from being easily identifiable, as in which genre it conforms to, to the creation of a whole host of new sub-categories.
Younger listeners, understandably gravitate to more modern music as they, like generations before them, seek out music that they can identify with or in many cases, music that identifies them.
Singer and TV presenter Brandon October says, "Many artists have felt the shift. I speak to fellow muso's and some are struggling to write. I think the covid pandemic has had a huge effect on people's psychogical well-being. It's as if the rug's been pulled out from under us and we're not really sure anymore. I've been working on some material  for the past 2 years or so and everything is different now. People are seeking out things they can feel inspired and uplifted by. For some it's music, art or even baking. It's as if we've gone back to basics. From that aspect, it's a blank canvas as far as music goes.The trick is in writing something that connects with listeners."
Sound advice bit easier said than done. As a 26 year old, I can see how the music lamdscape has changed since I was a teenager. In large part to how technology has affected music sales but also due to the prevalence of social media. We went from using social media tentatively, to using it daily to showcase nearly every aspect of our lives. Many musicians struggled to keep up with the tide and in the process got left behind. Enter a new breed of celebrity; the influencer.
Influencers like Jake Paul and KSI have gone on to become global superstars. Such is the power of the internet and record companies are starting to take notice. In the early days of pop music, record labels would send out their AnR (Artist & Repertoire) staff whose job it was to discover the next big act. This worked really well up until the internet became more user friendly and put a spanner in the works.
People had discovered a way to have music presented to them in a way they had never experienced before. The platform kept evolving and fast forward to today, where we have more and more platforms vying for people's attention.
'Making music was definitely easier back then. Even media were more open to embracing homegrown talent. Something interesting has happened in the last 5 years or so, in South Africa and on a global level. There's been a resurgence of 80's and 90' music. People are hungry for that kind of music again.' So says Martine, a singer from Johannesburg.
It will be interesting to see how music will evolve in the future. Chances are it will have somwthing to do with AI. But that's for my next feature. For now let's enjoy the latest release by Adele. We've waited long enough.
I'm a 20 something writer from Johannesburg, South Africa. I write about music, travel, trends, entertainment and pretty much whatever tickles.
Article source:
https://articlebiz.com
This article has been viewed 1,040 times.
Rate article
This article has a 3 rating with 2 votes.
Article comments
There are no posted comments.