The 14 Best Indie True Crime Podcasts You're Not Listening To!
Author

Deyline Moreno And Ashley Richards

Published

November 19, 2021

Word count

1,390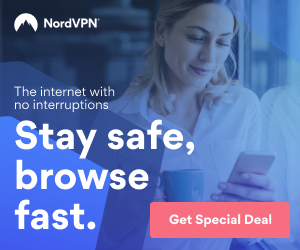 Dive into a world of never-ending eerie storytelling.
As the crisp cold air creeps in this Autumn season, our need for spooky movies, pumpkin picking, and Fall themed lattes heightens. But along with our usual sweater weather traditions, a newfound obsession has also taken the world by storm: true crime podcasts. Best explained by Scott Bonn, professor of criminology at Drew University, true crime podcasts provide a strong sense of fear from a distant and safe space. They tap into our most empathetic selves and allow us to explore why and how these events happened and what led up to them. This can give us a feeling of safety (and admittedly sometimes a bit of paranoia) as we know what to look out for and can think ahead about how we might handle a similar situation, learning from the experiences of the victims.
However, with so many options, it can feel overwhelming trying to navigate the world of true crime podcasts. Whether you like to approach these cases through a humorous lens or to enjoy the chills that come with dark and somber storytelling, this list of up-and-coming indie true crime podcasts will surely appeal to any true crime or podcast lover! Smaller independent podcasts are special because they allow for audiences to establish a personal connection with the hosts via social media and other platforms such as Patreon; a connection and engagement that you certainly wouldn't get with the podcasts at the top of Apple and Spotify's charts. And the quality is often just as good, if not better!
Beware… the podcasts I have listed are extremely binge worthy! You may find it hard to stop listening once you start.
'Murder, She Told'
'Murder, She Told' is a true crime podcast shedding light on the cold cases, missing persons, and crime stories that often get overlooked in Maine, New England, and other small towns. 'Murder, She Told' uses detailed storytelling with an investigative twist and weaves in original interviews with friends, family, and investigators close to the case. Rooted in deep research, straightforward narratives, and the victims and their family at the center of every story, host Kristen Seavy's emotional storytelling will speak to any listener no matter where they call home.
'That's So F*cked Up'
Also known as TSFU, 'That's So Fcked Up' is a true crime comedy podcast about cults, murder and other generally fcked up stuff. Hosts Ashley Richards and Cameron Dexter tell enthralling stories, using comedy, empathy and thorough research to explore what inspires people to do the awful and violent things they do. Nature? Nurture? Society? The gals also play a curated cult/murder/f*cked up bingo each week, and they have a barbershop quartet theme song to boot!
'The Path Went Chilly'
'The Path Went Chilly,' a spin off of the popular podcast 'The Trail Went Cold,' joins Robin, Jules and their criminologist friend Ashley, as they deep dive into a fresh perspective and descend deeper down the rabbit hole to examine unsolved cases with compassionate consideration towards the families left behind.
'Give Us Morgue'
'Give Us More' is hosted by two Irish girls, Niamh and Megan, who grew up on 'Snapped' and 'Criminal Minds.' While freaking people out at parties wasn't ideal, it inspired the girls to share their stories and entertain people who found interest in the mystery and horror of true crime. And they have! 'Give Us More' discusses anything true crime related, mythical creatures and current events, all while making you feel like you're sipping on a cup of tea with your best friends (they are Irish, after all).
'Tapes from the Darkside'
'Tapes from the Darkside' is a serialized true crime podcast written and produced by host Tz Borden. Each season, they do an in-depth investigation on a single trial or famous case using primary audio from 911 calls, police interrogations and interviews, court proceedings, and any other relevant source they find (including Dr. Phil). Join in as they explore the potential motive behind each crime and the moral and ethical implications for those involved. We strongly recommend season one about the death of Dylan Redwine!
'Anxious and Afraid'
'Anxious and Afraid The Pod' will have you hooked instantly. This podcast covers everything from daunting true crime to violent natural disasters to the frightening paranormal! Join them each week as comedic hosts, Abby and Shawna, switch off swapping wisecracks and stories that will have you discovering plenty of fears you weren't even aware of and shocking revelations to talk to your therapist about.
'Complicit'
Where is Lauren Dumolo? Listen to the award-winning docuseries piecing the puzzle together. Hosted by Caitlin Boddy and Hilary Wadsworth, Complicit follows the story of 29 year old Lauren Dumolo, who vanished from her home in Cape Coral, Florida on June 19, 2020. Her disappearance has baffled her family, friends, and even the police investigating her case. When Lauren's belongings mysteriously begin appearing in a nearby park, the investigation escalates, and the community rallies to search for this missing woman. But certain people close to Lauren are keeping their distance...the question is: why? Someone knows something; someone is COMPLICIT.
'Drinking the Koolaid'
'Drinking the Koolaid' is a comedy podcast dedicated to the mysterious. Each week, hosts Cassidy and Amanda cover topics ranging from chilling conspiracies to the terrifying paranormal. The only requirements are to keep your mind open and your front door locked!
'Riddle Me That!'
"Riddle Me That!' is an unsolved true crime podcast. Host Jules, from The Path Went Chilly, has a Ph.D. in transpersonal counseling and takes an empathetic approach to victims and family members, often doing interviews with families and consulting with experts. If you are a fan of true crime podcasts and investigative work, RMT is for you. It also often features interviews with other creators, so tune in to get the inside scoop on your favorite true crime podcast hosts.
'Reverie'
'Reverie' means to daydream, but sometimes when we drift off into our daydreams, they can morph into horrific thoughts about the dark things occurring in the world and questioning these happenings in life. From telling the stories of crimes to sitting down with victims and their families, host Paige Elmore is passionate about all aspects of true crime podcasting. Shedding light on the sinister, terrifying things that have happened and still happen, Paige hopes that through these stories she can bring awareness to injustices and the scary reveries around us that hide in plain sight. It may not be recommended to listen to this series at night, unless you're up for the chills.
'Weird Distractions'
Need a distraction? 'Weird Distraction' is a weekly podcast where two best friends, hosts Alex and Christie, rotate between true crime, hair-raising conspiracy theories, paranormal stories, and all things weird entertainment to provide a distraction from everyday life. We strongly recommend listening to their episode on the spine-chilling Samuel Little!
'Crime and Crime Again'
If you are seeking something more serious and earnest then 'Crime and Again,' is for you. Host Chelsea Deanna has a passion for uncovering lesser known cases that have historically gone unnoticed. She uses the medium of podcasting to shed light on these cases in the hopes of attracting the media and audience attention they deserve. Chelsea delves primarily into cases of Missing and Murdered Indigenous Women and Girls with the intention of educating the public on the awful social injustices surrounding this issue.
'Twisted and Uncorked'
Like any true crime love story, hosts Alecia and Sierra met through previous podcast ventures and quickly learned how similar they were and decided to join forces. 'Twisted and Uncorked' is a podcast that dives into anything twisted over wine or sangria each week. They cover topics such as true crime, paranormal, cults, curses, and wild theories. Tune in to the show and keep it twisted!
'Thrice Cursed'
'Thrice Cursed' is a true crime and paranormal podcast. With a dedication to empathy and exposing the truth, this series will suck you in. If you're in the mood for something haunting, take a walk on the scary side with some paranormal tales. Pair it all with good company from your host Rebekkah Rosewood and you know you're in for a thrilling time with plenty of gasps.
Ashley Richards is the host and producer of a true crime comedy podcast called That's So F*cked Up. Find her @tsfuthepodcast!
Article source:
https://articlebiz.com
This article has been viewed 587 times.
Rate article
This article has a 5 rating with 1 vote.
Article comments
There are no posted comments.