Reclaiming Rental Deposits At The End Of Tenancy
Author

Alex Belsey

Published

November 4, 2021

Word count

1,224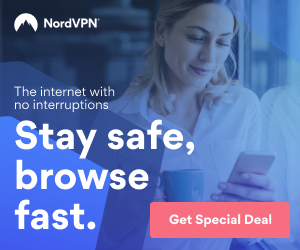 In the last twenty years, the amount of people who are currently renting properties in the UK has more than doubled.
A report conducted by the Office for National Statistics found that, as recently as 2017, there are more than 4 million rented households in the UK alone.
While the study shows that younger households are more likely to rent, there has also been a recent increase in the number of households who are renting between the ages of 45 and 54.
Data analysed by BBC News, for example, found that the number of middle-aged renters has doubled in the past decade.
There is a significant number of people, of varying ages, genders, and socio-economic backgrounds, who are all choosing to rent. The tenant is now often as varied as rental properties themselves.
Many of these tenants will have chosen to rent, not simply out of necessity, but as a genuine preference to purchasing a home. The flexibility given by renting accommodation means that it is easier to change jobs and locations without the considerable headache of selling a house.
But even with the increase of tenants choosing to rent, renting is not without its potential problems.
The End Of Tenancy Trauma – A Drawback Of Renting
Many people who are renting property are doing so out of need. The term 'accidental renter' has even been coined recently to indicate people who have found themselves having to rent, even when they don't strictly want to.
Single parents are especially at risk of debt and being unable to afford their own homes, but statistics also show that divorce, bereavement, and other financial crises can lead to a need to rent.
There is also the serious concern of finding a genuinely scrupulous landlord. Maintenance is the landlord's responsibility by law, and yet a survey conducted by rental housing site SpareRoom.com found that a disturbing percentage of landlords were not carrying out vital safety checks on their properties. This is especially worrying as living in unsafe, untidy, badly maintained homes can have serious health consequences.
Surveyed renters also cite instability as being a major drawback to renting. Although there are notice periods in place, tenants still often fear being told by their landlords that they will have to move. Other worries include young couples choosing not to have children while living in rented accommodation, due to a perceived lack of stability.
But the most common concern of all for both long and short term renters? Not receiving their deposits back.
End Of Tenancy Stress
The end of a tenancy agreement can be a very stressful time.
On the one hand, it is bound to be a time of excitement and change, but on the other, it can be time-consuming, rushed, and inconvenient.
This is also the time when it will be of paramount concern to get your deposit back. Moving properties is a very expensive time, and so the deposit will likely be needed — perhaps even as a deposit for the new home.
It is also an important time for tenants to ensure that they have left the property in the best possible state of repair and been honest with their landlords about any issues which have developed.
Increasing The Chances Of A Returned Deposit At The End Of Tenancy
Despite generally high levels of concern around deposits, a recent study by the Ministry of Housing, Communities, and Local Government showed that 60% of private landlords and 54% of agencies did return the full deposit amount to their tenants.
The study also showed that the most likely reasons for withholding the deposit were damage to the property or contents, or not cleaning for the next tenant.
This shows that the state in which the property is left is a key factor in whether or not tenants received their deposits back.
For the very best chances of receiving your deposit back in full, there are several steps you can take:
Cleanliness
Keeping the property in a good state of repair is of paramount importance. Regular and effective cleaning in particular, helps to ensure that fixtures, equipment, flooring etc. stay in good shape (as a bonus, it will also help keep your mind and body in good shape too).
Sticking to a regular cleaning schedule also helps you to be aware of any required repairs, as and when they arise. You should familiarise yourself with which aspects of maintenance are your responsibility and which are the landlord's.
Many rental tenants choose to hire professional cleaners to ensure the very best results. Cleaners are popular on a regular basis to help stay on top of the housework and keep the property in good condition throughout the tenancy.
However, special deep cleaning services, such as End Of Tenancy Cleans, are becoming an increasingly popular choice. This service is suitable for those who may not have had a regular cleaner, or else those who had a regular cleaner but wanted to ensure the very best chance of a returned deposit.
Communication
It is good practice to keep your landlord informed of any maintenance issues or accidental damage. This helps to keep things transparent and honest between the two of you. Landlords are far more likely to be reasonable when given ample notice of a problem.
An open line of communication helps prevent problems from escalating and keeps things civil and relaxed. It can also be helpful to have details of each communication in writing.
You are more likely to receive your deposit back, along with positive references, if you have maintained communication throughout your tenancy.
Professional Help
Another excellent way to increase your chances of receiving your deposit back is to seek the help of professionals. This could perhaps take the form of legal advice, to ensure you've read your contract properly and are fully aware of your rights.
Alternatively, expert help could come in the form of professional cleaners or maintenance workers. They can actively address any issues in the home before they become an expense, and help you stay on top of all-important property cleanliness.
The Growing Use Of Professional Cleaners For Reclaiming Deposits At The End Of Tenancy
Hiring professional cleaners is often a wise investment in your home. Professional cleaners have the experience, expertise, and appropriate products to achieve the best results possible.
They can help to maintain your property and keep it in excellent condition, whether you have invested in a home of your own, or you are renting and working on getting that all-important deposit returned to you!
The Cleaning Industry Going Forward
The cleaning industry is undergoing a boom and major shift. More people than ever are spending money in order to reclaim their time — employing professionals especially for domestic tasks such as cooking and cleaning.
Meanwhile, the substantial rise in people renting their properties has had an impact on the cleaning industry too. All this has created greater demand for End Of Tenancy Cleaning services, due to the (often substantial) levels of deposit funds that are up for grabs; funds that are often vital to the departing tenant in securing a new place to live.
These factors, and more, suggest that this specific type of cleaning service will become an even larger aspect of the cleaning industry in future years, as the growing numbers of tenants seek to reclaim as much of their deposits as possible.
This article has been viewed 805 times.
Rate article
This article has a 5 rating with 1 vote.
Article comments
There are no posted comments.