COP26 and Amazon's contradiction towards protecting the world
Arts & Entertainment → Books & Music
Author

Carle Rivers

Published

December 2, 2021

Word count

1,806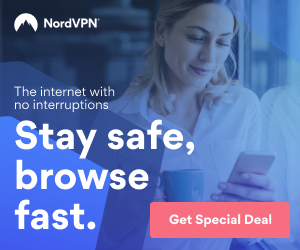 As COP26 has arrived, hopes are that, given it coincides with Halloween, it does not turn into a horror show, but will be a testimony of the magic that can happen when countries work together for a good cause. Reports about our planet being in danger fill the media every day, and so they should, as Code Red for humanity threatens our existence as much as it does the species we have treated as inferior for so long. Sir David Attenborough made a heartfelt plea and warning to all of us ahead of the climate summit: "If we don't act now, it'll be too late." In addition to this, he mentioned that the world's richest nations have a "moral responsibility" to help the world's poorest. Ignoring those problems would be a catastrophe, and there is not a day to waste. The seriousness of the issue and the decline of the planet we call our home is real, and humanity's wasteful and disrespectful actions have pushed the world to a tipping point. Some may feel overwhelmed and scared about what they can do and what changes they have to make to accommodate living in a healthier world. The picture seems so big and scary.
Shocking and contradictory;
Amazon wanted to destroy our forests
Amazon wants to destroy 130 year old forest in Hampshire just for their sheds!
Back in May this year Sarah Ferguson made a plea to stop Amazon from building a warehouse - not on a brownfield site but in virgin and ancient woodland. 'Century's old trees in ancient woodland are being threatened to be destroyed to make way for a 220,000 sqm by 23.5m tall distribution hub thought to be Amazon's distribution centre.' Source Daily Mail
The destruction would include three Grade A mature beech trees - which makes a mockery on any conservation laws that are supposed to protect against development and preserve British Heritage under a grading scheme and protected oak trees. The ancient woodland is estimated to support 2,300 species of wildlife all of which will be wiped out.
Last Friday
"Sarah Ferguson wins battle to save historic trees in Hampshire countryside that were due to be destroyed to make way for a massive 'Amazon' warehouse" Source Daily Mail
Now have a look at this contradiction; do you think multi million dollar companies have the right to promote a symbol of care for the environment, while the top directors do exactly the opposite?
"While searching for products on Amazon's website, consumers will now see the Climate Pledge Friendly label"
"In September of 2019, Amazon co-founded The Climate Pledge—a pact to meet the targets of the Paris Climate Accords ten years early by achieving net-zero carbon by 2040. I've been following Amazon's progress since then (here), along with other sustainability announcements and partnerships. I did a double-take when I saw Amazon's latest big update on the initiative—52 new companies have signed on to the Pledge virtually overnight, pushing the total number of signatories past 100. " Source Forbes
AND ...Does this ring any bells?
But like all super rich organisations they will appeal. And the only thing that will stop them is if we all make a fuss..
So Lets get fussing and spread the word - it should not be allowed. We need to maintaining pressure on Basingstoke and Deane Borough Council's development control committee because it is at this point that decisions get over turned.
Question we find ourselves asking...
How can I save the planet?
How can I protect the rainforest?
How can I stop the extinction of animals?
British Nature is as much at risk as the Rain forest!
The answer lies closer to home as we think. Many of us think of air pollution in mega-cities such as New Delhi and Beijing, the deforestation of the Amazon Rainforest and the melting of the glaciers. Yes, we should be worried about this. We should not stop talking about this. But what about nature around us? It's not just about the exotic wildlife – but British landscape is also paying heavily for the privilege of building new housing – It has lost 97% of its wild flower meadows – News 2015.
Can Photography impact society?
Photography has an important role to play. Not only can it mirror our lives, recording all aspects we give it an opportunity to, tangibly preserving our memories. as well as providing evidential proof of the state of affairs.
The camera, whether it's on your phone or a DSLR, its easy usage has certainly impacted the way we see things. No doubt, photography has impacted society and how we see the world. It allows us to see people, places, things and events from all over the world and it opens up new horizons and worlds which we otherwise wouldn't have access to. Photography is a powerful tool to open people's eyes to the good and the bad in the world. Yes, it can have negative impacts, if we think of the paparazzi, but used it the right way, photography will illuminate the world and its problems and its beauty.
Whilst it is important to keep conversations about nature going, we need to ensure we are not partly detached by looking at pictures of wildlife from the exotic worlds only. We need to raise awareness of our British wildlife. "Waking in the mornings to the songs from blackbirds, or listening to the summertime buzz of wasps as they home into a jam jar." (Newton, 2021). Because all those things we are so used to are diminishing right under our noses. To give an example; The RSPB are actively campaigning to raise awareness on the British state of nature are currently campaigning "to Strengthen the Environment Bill, with legally-binding targets to save nature and Revive Our World".
Insights of an artist
Clare Newton FRSA is lending us a helping hand to refocus, in her new book Colour of Silence . Newton is an award-winning photographer and artist who has built an impressive reputation over a number of years for staging large scale photographic art exhibitions of unusual, but fascinating, subjects. Her 'Jump4London' was a 2-year photographic record of thousands of individuals having their personal images captured in a kilometre-long, multi- sponsored, public installation that won her a Guinness World Record.
The 6-metre high Olympic and Paralympic Wall installation commissioned by ExCeL London, celebrated the venue's outstanding contribution to the 2012 London Games, being the largest single venue in modern Olympic history. Her continued contribution to large-scale public art has recently been recognised by the Royal Society of Arts, where she has become a Fellow of the Society.
In her latest work of art, Clare shows us that we can do a lot of things, simple things, that will contribute to a better planet, a healthier world, a more diverse ecosystem, but we need to start at home, right in front of our doorstep, in our gardens. With her analytical eye she keenly watches the little miracles that surround us, exploring the invisible-obvious. With Colour of Silence, Newton has turned her attention to the unspoken elements of nature to demonstrate that the remaining beauty may not be around forever. The images collected throughout her career have been combined with a commentary, which questions why the impact of humans on the world is still seen as acceptable. The book is thought provoking, packed with captivating images where the artist puts questions to influential environmentalists and scientists across the world, to provide a sense of reality on the issues of conservation. The curated subjects build an overview of British nature; exploring the growth and decay from insects through to birds and the changes brought about by pollution, over population and parts of agriculture.
Commenting on the book Clare said:
"As a photographic artist – I feel it is so important to make images that draw people into the conversation and can provocatively demonstrate reality or can invite questioning in people. It is more important than ever to encourage people to rethink – Care for nature and not destroy it as the enemy".
So, what do you do when you see a garden spider scurrying across your kitchen floor? Do you squeal and throw a book on top of it? Suck it up in the hoover?
That wasp that flies in your bedroom. Do you usher it out again or swat it with a magazine? The slugs and worms that crawl across the path when it rains. Do you step over them, even give them a helping hand to safety or do you leave them there to be stomped on?
How do you feel about the flies, the ants, the daddy longlegs, the mosquitos, the beatles, the earwigs, the woodlice, the bugs and "pests" that invade your home and garden? The Colour of Silence provokes such questions and covers the good, bad and the ugly and asks that we embrace all not just the easy to understand, but the fearful-looking things and fight to protect the natural world we live in. Clare Newton's photography is like a mirror and we need to look at reality right in front of us.
As Clare says: "I tried to get close and really use my eyes to see things with detailed clarity – I love learning and the book is about a journey into the unknown, which I want to share with the reader; the exploration and questioning, to reveal this hidden beauty and its meaning of wild things that are right under our feet."
The fact is, all those critters are not invading. We have invaded them. We have modified and destroyed their natural habitat. And it's up to us to fix it. It's up to us to re-think, to re-evaluate our habits, our luxuries, our conveniences, all at the cost of the ecosystem around us.
The UK says that it is committed to working with all countries and joining forces with civil society, companies and people on the frontline of climate change to inspire climate action.
Alok Sharma, COP President-Designate, says that "there is no viable pathway to net zero emissions that does not involve protecting and restoring nature on an unprecedented scale. If we are serious about holding temperature rises to 1.5 degrees and adapting to the impacts of climate change, we must change the way we look after our land and seas and how we grow our food. This is also important if we want to protect and restore the world's biodiversity, upon which all life depends."
The message is clear. Change must happen now. It must start at home. Are you ready to seize the opportunity to change, too?
Colour of Silence
is published by Happy London Press.
ISBN 9781912951031
Price £24.95
Publication date: Autumn 2021
Book can be purchased :
HOT Deals
BLACKWELLS – £18.99
WORLD OF BOOKS – £18.19 Only 2 BOOKS Left
WHSMITH – £22.50
WORDLY – £20.38 + FREE delivery
This article has been viewed 1,014 times.
Rate article
This article has a 5 rating with 1 vote.
Article comments
There are no posted comments.