Learn More About Eco-Friendly Cleaning Products And Why It Is Important To Use Products
Author

Christina Hawkes

Published

December 14, 2021

Word count

733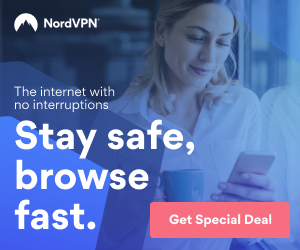 Today, we are plagued with a slew of ailments caused by harmful chemicals. Hormones in the food we eat are extremely damaging to our health, and cleaning products containing toxic chemicals wind up in nature and our water resources.
Nature is the only area where we can live and co-exist with other living creatures. The planet is our homeland, which has welcomed us for millennia. Since its inception on the stage of history, humanity has progressed at a breakneck pace. In the early days, mankind could make a livelihood by collecting and making things. However, as time passed, man's discoveries revealed that he was capable of producing something toxic and dangerous, not only to himself but also to the environment in which he lives.
People that create products and technologies often ignore the nature of what they create over time to further their interests. Individuals who built industries dumped their trash into the environment, and people who employed agriculture used chemicals to generate more items and enhance earnings, and the same is true for cleaning products.
Beautiful nature, which has been assigned to us as time passes by individuals who are concerned with personal gain and wealth, is on the verge of extinction. This nature, inhabited by us and hundreds of other living creatures, has become unsuitable for most living things, and if we do not take immediate action to minimize our carbon footprint, there will be little left for our descendants to inherit.
Some individuals and companies thrash mother nature and have little respect for the environment, while others create naturally and environmentally conscious without thrashing nature. These businesses understand that we must prioritise nature over profits since we rely on it. Companies that handle these beliefs work for the limitless perfect nature that has been given to us and seek for its continuity by making environmentally friendly cleaning solutions. They are not destroying this paradise for own profit.
Eco-friendly cleaning products in the UK are tested by organizations such as The Soil Association and once the products pass, they are certified accordingly. These products are considered the most important criterion not to harm the earth, or any humans and animals, both in the materials used in the manufacturing process, as well as on their packaging.
Eco-friendly cleaning products supplied across the UK are thus viewed as a recipe for our continued survival. Our lifestyles are rapidly reaching the ecological, biological world and due to increasing populations, consumption and living things will also rise with each passing year. Organic cleaning products were once utilised by our grandmothers but over the last half a century, chemicals have been infiltrating our homes through cleaning products and other things.
Every house is cleaned and, the washing machine is constantly running, dishwashing liquids are used to wash dirty dishes, bleach are added to our laundry, and we have taken to bath and wood cleaning chemicals. We use a lot of cleaning products in our homes that contain chemicals, but the time has come to phase them out and the only way we can do that, is by opting to buy eco-friendly cleaning products in the UK.
While we believe that these chemical cleaning techniques have made our lives healthier and more comfortable, we are blissfully unaware that our chemicals attack on the planet cannot be recovered later, as it causes irreversible damage to our health as well as other living beings and the environment.
In this context, the use of organic or eco-friendly cleaning products will prevent permanent damage to the natural environment and living things. The surfactant used in organic cleaning products is natural and degradable, and as a result, not harmful to nature or living beings.
About Us:
Greenscents is passionate about organic solutions, and it is this enthusiasm that propels our company forward. We are lucky to live in an era where the world is becoming aware of the impact humans have on nature and is ready to make the required changes. When this occurs, we are here to assist you in your endeavours and to ensure that you have easy access to exceptional natural solutions. We make our natural alternatives in-house and ship them to all of the markets we service in Europe, the Middle East, Scandinavia, and beyond. Visit our website at https://greenscents.co.uk/ or contact us to learn how we can assist you in assisting nature to grow.
Greenscents was the most ethical brand available in the UK for laundry liquid, washing up liquid and multi-surface sprays – we were delighted! Since 2011, the unique Greenscents range has grown hugely and now supplies some of the best retailers in the UK.
Article source:
https://articlebiz.com
This article has been viewed 874 times.
Article comments
There are no posted comments.