Intentional Discomfort and its Benefits for Entrepreneurs
Author

Bruce Laishley

Published

November 18, 2021

Word count

414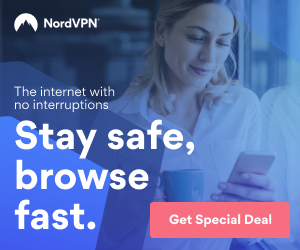 Not many people like to experience discomfort, especially intentionally. When you have grown so used to the comfortable space in your life, it can take a toll on your mental health when things go awry. But intentional discomfort can help prepare you a little more for this change and might result in some incredible opportunities, especially for entrepreneurs.
How Can Intentional Discomfort Benefit an Entrepreneur?
Putting yourself out of your comfort zone is challenging in many ways, but it can reap some great rewards. One of the greatest benefits is when your discomfort actually pays off. This might look different depending on the type of discomfort you put yourself through and the risks you've been taking. Let's say you took on a new marketing project that you weren't sure would gain traction. You may have felt uncomfortable or disqualified throughout it, but when your hard work pays off, it makes it worth all of the discomfort you felt.
Intentional discomfort can also result in new business connections. Networking is a discomfort for many, as it requires being outgoing and reaching out to people you've never met before. However, intentional networking is more focused on creating meaningful relationships than simply creating a sale or new client. As an entrepreneur, networking is one of the most important things you can do. By embracing intentional discomfort, you'll also open yourself up to new connections that could emerge.
Although you might feel a bit uncomfortable and insecure at the time, intentional discomfort usually results in a more confident entrepreneur. After being able to face this feeling and prove to yourself that you are able to be successful under these conditions, you'll come out on the other side feeling rather proud of how you handled the discomfort and embraced change.
In many ways, this discomfort prepares you for any future struggles you might face. Although you most likely planned for the intentional discomfort you pushed yourself to embrace, not much can prepare you for unexpected discomfort or unforeseen circumstances. However, having put yourself in such a position in the past, you'll most likely have developed the confidence and resilience needed to push through any unexpected circumstances you encounter in your business.
The further your progress in your career, the more comfortable you will grow in your position. To stay in touch with your entrepreneurial skills, it is recommended that you put yourself in uncomfortable situations meant to grow you and your business.
Bruce Laishley is one of the most prominent residents of Punta Gorda, Florida. The son of a bright and renowned businessman, Phillip Laishley, Bruce was raised to value two core principles: caring for his community and providing solutions to prevalent issues. To learn more about Bruce Laishley, be sure to visit his website: https://brucelaishley.net/
Article source:
https://articlebiz.com
This article has been viewed 357 times.
Article comments
There are no posted comments.