Expanding Outdoor Dining by the National Restaurant Association
Author

Helen Rookard

Published

December 15, 2021

Word count

575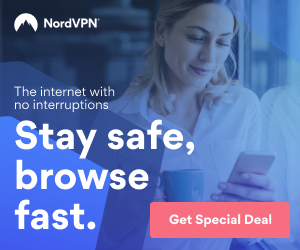 Due to the pandemic, many people had to stay at home without going to the cafe or a restaurant, but now, many people want to eat at restaurants indoors. However, some people prefer restaurants that offer outdoor dining.
Why does it happen?
Some people still have fears, so they prefer outdoor dining because they feel more save
Many people prefer outdoor dining to leverage natural airflow
And apart from this, there are even more reasons to recommend outdoor dining for restaurants.
The National Restaurant Association sent a letter in October to mayors in the US where it asked all the local leaders for help in expanding outdoor dining. Here are the recommendations listed in this letter:
Expanding the allowance for outdoor dining
Reducing the requirements to permit the expanding
Funds for promotion of outdoor dining
Winter is coming soon, and most restaurants are getting about 20% of their incomes thanks to outdoor dining. But colder weather will force restaurants to stop outdoor dining, so as a result, their sales will be lowered during the winter. Following the regulations, about 68% of restaurants will have to stop outdoor dining by the end of October. Around 30% of restaurants will keep outdoor dining available all season because, during the last 2 years, many of them lost a lot in profits.
Outdoor Dining Closing: The Possible Impact
Many restaurants have created their patio dining due to the growing demand of customers. For example, New York is a city where outdoor dining is very popular these days. But due to many complaints, some of the spaces were removed by officials.
According to polls, about 60% of adult people had to change their dining plans. Plus, rising COVID cases keep more people searching for outdoor dining to eat outside.
These people were polled during the warmer season, so due to cold weather, some adults may change their preferences, so the whole percentage can be decreased.
Sadly, maintaining outdoor dining in the winter and summer is quite different. In winter, cold weather requires additional funds from restaurant owners to keep outdoor patios open for clients.
The Association recommends increasing this funding and simplifying the permitting process to keep outdoor dining open in the winter.
The Main Recommendations for Outdoor Patios
If you own a restaurant and want to survive in the winter, it's recommended to ask your city council to check out what sort of help is available in your place. Requirements in outdoor dining are changing often, so it's a good idea to understand what kind of help you can or cannot get.
If the scenario goes its best way, you will have the next opportunities:
Secure and fast permitting
Apply for assistance or grants
If you have got permission for open outdoor space, invest money wisely. Do not try to expand the area – it's better to keep it to a reasonable size and see if the amount of space is enough for clients.
How to encourage people to eat in your outdoor space? Here are some good ideas to make your place more attractive:
Place your outdoor sittings near trees
Invest a bit to create a romantic and cozy atmosphere
Add more lightings to make the place attractive
When you are improving your restaurant's outdoor space, mind the requirements set in your city, especially pay attention to distancing and spacing guidelines. Make your place inviting and encourage people to visit your restaurant: always remind clients they can eat outdoors because you offer this option.
This article has been viewed 625 times.
Article comments
There are no posted comments.