4 Ways the Media Landscape Has Changed Over Covid
Author

Austin Rotter

Published

November 30, 2021

Word count

497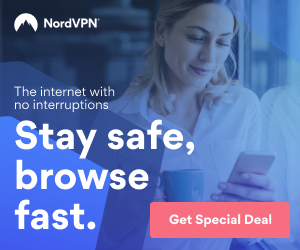 The COVID-19 pandemic undoubtedly changed the scope of various industries around the world. At this point in the pandemic, we've grown accustomed to wearing masks indoors, seeing limited seating in restaurants and working remotely. However, the pandemic also changed the media landscape. Although some may think it is impossible for the digital industry to be affected by a virus, there are various ways this field has changed over the course of covid.
Virtual is Possible Where It Was Once Thought to Be Impossible - Prior to the pandemic, one might have thought it impossible for news stations to produce live weather reports from one's home or for public schools to change to virtual classes in the matter of a week. However, in a time of significant pressure, administrators, industry leaders, government officials and more came together to keep the world running while people were unable to gather. It took some innovative thinking in certain industries, but we have learned that going virtual is possible in places it was once thought to be impossible. The media landscape has taken over, and we are now able to adapt better when events or other aspects of business need to be taken digitally.

Collaboration is Easier - In the early days of the pandemic, individuals and corporations were struggling to adjust to the virtual lifestyle. However, over time, the media landscape has made it much easier for cross-collaboration and virtual meetings to take place. From virtual award shows to online media conferences to entire albums being recorded digitally, media collaboration has never been more important to the ongoing motion of our everyday lives.

More Time Spent in Digital Space - Even though we are beginning to see the light at the end of the tunnel with the pandemic, there are still some countries just now entering back into another lockdown. Believe it or not, many people are still stuck at home and many individuals have begun to accept that they may be working remotely for quite some time now. Due to these factors and the media consumption trends seen around the world, people are spending more time in the digital space than ever before, both professionally and leisurely. This has presented many marketers and PR firms with the chance to think up online campaigns that catch the attention of media users.

Online PR Events - Connecting back to the first point, many businesses have had to learn how to stay competitive in this virtual space. PR professionals have had to use this as an opportunity to help their businesses or clients stay relevant during this time. This led to many online PR events taking place. Between virtual concerts, online book releases and even cooking classes, PR professionals have seen it all throughout the pandemic. While the media landscape forced them to approach their jobs a little differently, it has surely made for some innovative events to take place and will be a revisited marketing technique for the foreseeable future.
Located in New York, Austin Rotter is a sharp and driven executive who understands the importance of branding, media strategy, and public relations in an increasingly connected world. As he has gained inimitable expertise in these arenas, he has had the distinct pleasure of working with more clients than he can count, serving their needs and identifying the best solutions possible. To learn more about Austin Rotter, be sure to visit his website: http://austinrotter.com/.
Article source:
https://articlebiz.com
This article has been viewed 740 times.
Rate article
This article has a 1 rating with 1 vote.
Article comments
There are no posted comments.