How Music Changed The World
Arts & Entertainment → Books & Music
Author

Alexander Belsey

Published

December 9, 2021

Word count

1,046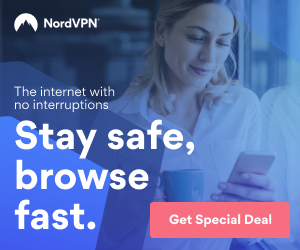 'Music can change the world because it can change people'
In an era where public demand is increasingly driven by consumerism and materialist values, and people are kept apart, it can be easy to forget that music has not just been a form of entertainment, but an agent of social change across history.
In fact, in the form of operas, classical symphonies, musical theatre and folk songs, music has been used as a commentary on social and political life for hundreds - if not thousands - of years.
Some of the greatest literary, as well as musical, personalities, were even known to include music in their works. For example, Shakespeare, as well as many of the Ancient Greek and Roman playwrights, such as Euripides.
In more modern times, music has played a large part in many political and human rights movements, from the Civil Rights movement to the Arab Spring. Music has been used to stop wars, and to encourage them. Music can cause an uprising or subdue a nation. The power is in the hands of the musician.
Let's take a look at some times that music has changed our world and shaped our societies.
'March Of The Women' - Ethel Smyth, 1911 (The Suffragettes)
Dame Ethel Smyth is one of (if not the most) well-known female composers in history. She composed a series of operas between 1893 to 1910, which were moderately successful across Europe and America, which was a significant achievement for a woman composer of the time.
But she was also a suffragette. Ethel Smyth was jailed for throwing a rock through the window of Britain's Secretary of State for The Colonies who was an opponent of the women's rights movement. She spent two months in Holloway Prison and was known to orchestrate rousing musical performances with the other female inmates.
Her composition 'March of The Women' was made the anthem to the Women's Social and Political Union. In her later years, her services to music were recognised officially, and she was finally made a Dame in 1922, as well as becoming the first female recipient of an honorary doctorate in music from Oxford University in 1926. She also received honorary degrees from St Andrews and Manchester universities in 1930.
Jazz And The Civil Rights Movement
'Jazz predicted the civil rights movement more than any other art in America'
Stanley Crouch, poet and music & culture critic
Jazz has been linked to the civil rights movement since its inception, through its links to the blues, which were derived from songs that were sung by slaves.
Although earlier jazz songs were prevented from airing anti-racist views due to restrictions from record producers (such as Charles Mingus' Fables of Faubus), as the movement began to pick up speed and followers, jazz musicians became more confident in challenging the issues of structural racism.
But the fight to play and record music freely did not come easily. When jazz first began to emerge in the 1920s, most bars and restaurants were still racially segregated. As such, jazz and blues performers, who were usually black, could only attend black establishments. Despite being one of the greatest jazz and blues singers of all time, white bars may not have even hired Ella Fitzgerald if Marilyn Monroe hadn't pressured high flying club Mocambo to put her on stage.
Meanwhile, Billy Holiday's famously chilling song, Strange Fruit, which centred around lynchings in the US Southern States caused enough outrage among members of the white structures of power that she received personal threats from the FBI. She was harassed by the FBI for her heroin addiction, which she had developed due to childhood sexual trauma, and was framed by them and her husband.
Despite everything, Billie continued to sing 'Strange Fruit' in the face of racial oppression, domestic violence, and her addiction problems. Her heroin addiction eventually led to her collapse in 1959, where she was arrested from her hospital bed and died shortly after the methadone was cut off on the instruction of Federal Bureau of Narcotics Commissioner Harry Anslinger.
She died handcuffed to her hospital bed.
Harry Anslinger had been pursuing Holliday for decades and was known for being openly and dangerously racist even by the standards of the 1920s. Although the arrest warrant was for her heroin addiction, Anslinger had been significantly more lenient with white drug users; for example, telling Judy Garland to simply 'take longer vacations'.
Billie's suffering was tragic and unnecessary, and perpetuated by the figures in power that should have protected her from abuse. But despite the hatred and the violence, she became one of the greatest jazz vocalists in history and inspired a new generation of young black men and women to fight for their civil rights.
John Coltrane was another greatly influential musician in the jazz world. He played in the memory of the four girls who were killed by the Ku Klux Klan in a church bombing, with the concert being attended by Martin Luther King. This event led to his 1963 elegy and hit recording 'Alabama'. Coltrane had been deeply involved with King and the civil rights movement, and it continued to affect his music for the rest of his career.
His wife Alice also went on to become a very successful jazz musician in her own right, whose originality and spiritual dimension to her music provides a lighter counterpoint to John's smooth, and occasionally darker, jazz. Together, they compile two of the greatest creative minds in jazz history.
War (What Is It Good For?) - Edwin Starr, 1970
Edwin Starr's classic 1970 Motown hit against the Vietnam war was originally written by The Temptations, but they were worried about the reception that it might receive, so they allowed him the rights to record it.
The song was a great success among objectors of the Vietnam War, and especially with the black troops who were tired of fighting for 'freedoms' that black communities could not enjoy in their own country, and who could see through much of the (often racist) propaganda that perpetuated the war.
Starr's War was often used in protest marches against the Vietnam War, and has continued to be a timeless popular classic, being re-recorded by Frankie Goes To Hollywood, Bruce Springsteen, and Black Stone Cherry, among others.
This article has been viewed 1,705 times.
Rate article
This article has a 3 rating with 6 votes.
Article comments
There are no posted comments.