What do investors expect from a startup?
Author

Malka Amarathunga

Published

January 5, 2022

Word count

679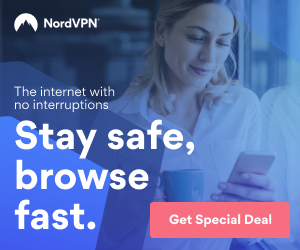 Why do investors invest in startups? What motivates them for startup funding? Certainly, they are not guardian angels descending from heaven to make your startup dreams come true. So what could convince them to part with their money? What signs and omens are they looking for to kickstart the seed investment procedure? What are they expecting from a startup? Let's have a look from an investor's point of view.
A unique idea
The general public often gets excited about new ideas and investors know that this excitement often translates into a return. Investors expect your idea to stand out from the crowd. It doesn't need to be innovation; it can simply be a unique feature of your product which is your competitive advantage over your competitor's product. If your idea fulfils an unmet need and has market potential, you've got your investor's attention. This is your first step in finding startup funding.
Passion
Investors are actively looking for that glint in your eye when you talk about your business seed which is the telltale sign that you possess the drive to push your business to completion. This stems from the expectation that the founder is confident in their plan and that they have sufficient reason to believe that they will succeed. But most importantly, this tells the investor that you are willing to trudge on despite the hardships, no matter how many times you are turned down.
Credibility
So you're past that friends and family stage and you're looking for a serious, full-time investor. Now learn how to think like an investor. You will not expect to hear this, but how much buy-in you have within your own friend and family circles and how many of them belief in your startup enough to put in their finances tells a lot about your credibility. This comes in especially when you start asking around for introductions. Remember, your friends and family know you best, and potential investors know this too.
Research
Investors may not always be familiar with your idea, your industry or your field, so how do you convince them? Smart investor will invest their time and effort into lots of research and data, especially in areas that are foreign to them and this is where fundraising for startups usually commence. Extensive research and qualitative data will help your investor to arrive at a decision efficiently. This is smart investing This way, not only do you prove to your investors the profitability of your business, but this also shows your dedication to the startup.
Clarity
Investors need to know how deep they are going to dive in when they invest in your business. Keep your intentions and your plans very clear. What level of involvement is required from their end? What is the timeframe they are looking at? What is the expected rate of return? Is there a clear exit strategy? These are common questions that investors are expecting answers to, so it is highly recommended to have a very clear plan in mind when it comes to investors.
Due diligence
Investors expect a lot of paper. A solid business model, a proven business, immaculate bookkeeping, financial data, are all things that an investor expects from a startup. So make sure that you are serious about your record-keeping, keeping your team aligned and your metrics always reflecting nothing but growth.
Answers
Remember, investors are invested in your startup, knee-deep in your business and they are always going to have questions. And when they have questions, they expect satisfactory answers that put their minds at ease with regards to what is happening with their investment. It sounds incredibly painful to the founder of the business owner to have somebody else's nose in their business, but always remember, if you always have the right answer every time a question is asked, the investors will be appeased and the questions will get less and less when they start trusting you more.
These are the top 7 key points investors look for in the initial assessment.
This article has been viewed 1,079 times.
Article comments
There are no posted comments.