Effective Tips to Secure Your Home from Intruders
Author

Arun Kirupa

Published

December 15, 2021

Word count

833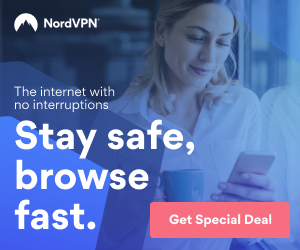 Moving into a new place can sure be an exciting process. However, installing safety measures to safeguard it can seem like an overwhelming task. But at the end of the day, you have to admit that the installation of home security devices is crucial to your safety.
Cases of burglary continue to rise and dip in Toronto. So you need to always be on an alert. It's best to contact a trusted locksmith in Toronto as soon as you decide to boost your home's security infrastructure. Given below are some of the most effective measures that every new homeowner should take.
Door and Window Security
Locking your windows and doors is hands down the easiest ways to safeguard your house against thieves and vandals. Remember that burglars are always searching for easy targets. You forgetting to unlock a window or door may just provide them what they wish. It's a great practice to keep your doors and windows locked, both when you're inside and outside your home.
You can also consider door and window sensors. These smart sensors can detect if a window or door has been left open. There are also smart locks that you can schedule to lock your premises at specific times automatically.
Invest in High-Quality Door Locks
Just locking your premises is not enough today. You also need to ensure that the locks on your door are not average ones. They should be high-quality locks having a deadbolt. Such locks make it incredibly challenging for intruders or burglars to break in.
Apart from that, take a close look at your door frames and hinges. Are they old? Strong frames and hinges can easily endure a break-in. But doors that are old and creaking only become a security risk. It's always a wise idea to look for smart locks. You don't need to operate them manually. Everything happens according to how you want it remotely.
Have Your Packages Delivered to a Locker
As the festive season arrives, you might be busy visiting your friends and family members and purchasing gifts for them. Many people tend to purchase gifts online. In that case, deliver your parcels to a locker. It's a great step to ward off thieves from your places.
Apart from purchases, you shouldn't also forget to give your friends and family the address of the locker who will get your parcels. It will allow them to ship the gifts they want to gift to you there. Package lockers also provide homeowners with safe storage space. Alternatively, you can also request your post office to keep the mail addressed to you on hold so that they don't fall into the hands of unknown people.
Invest in a Home Security System
One of the most efficacious methods to keep criminals from breaking in is installing a home security system. Through it, you can get alerted whenever there's been any instance of a break-in. It has been shown that a premise that doesn't have a security system is thrice more likely to experience break-ins. If a burglar happens to see any sign of a security system at your house, they'll likely won't make it their target.
Security cameras designed for home use add a new layer of protection to your premises. You can get alerted of any movement on areas like your yard through them. Window and door sensors will signal you if a person is trying to enter your premises.
There's no need to think that you can only install these kinds of systems at an exorbitant price. Today, there are numerous options for you to explore. Many of them are affordable and can easily fit into a standard budget.
Use Smart Lighting
Thieves and intruders like to work in the dark so that they can do their job conveniently. But outdoor lights prevent them from doing precisely that. These lights prevent them from moving towards a specific area.
You might be one of those who leave lights in their home open when going on any trip or occasion. But the problem with it is that intruders are highly skilled in detecting if a house is empty in reality or not.
It's why smart lighting is so beneficial. They have sensors in them that make the light illuminate the moment any movement is detected. They thus catch the thief off-guard and scare them off. You can also adjust the brightness based on the time of the day via a timer.
Apart from smart lights, you can also invest in outdoor security cameras. It's an extra step in the direction of making your home fully safe.
Final Words
No homeowner desires to fall prey to a home invasion. Keep the tips given in this post in mind to keep your house and your loved ones well-protected and safe. You can start small and build on your knowledge of the various security products and their functionalities. It will help you make an informed decision regarding the kind of security system your house needs.
This article has been viewed 1,111 times.
Article comments
There are no posted comments.