How to Prepare Your Home for Winters The Right Way
Author

Mezbaan Fousan

Published

January 24, 2022

Word count

501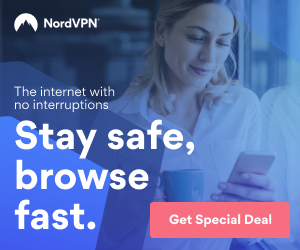 Winter changes the way of everything. Half of the year, we are under the influence of hot and regular temperatures, and our house needs certain things. Likewise, we need to have different specialties and home maintenance services during the winter to keep the insides warm and cozy. Many people do these things on their own; they climb up to clean their chimneys, check out the Air conditioning system, and all the other essentials. And some have annual maintenance contracts, and they sit back and relax while companies take care of their worries.
Here is a home maintenance checklist for winter that you must tick off for convenient winter settings:
Check your heating system: No matter how much you enjoy the colds of winter, there is always a time when you want to feel warm and comfortable. Checking your heating system and getting essential services for its faults will save you a significant time of inconvenience and tension. The heating system is undoubtedly a vital part of our winter's needs, and it must work to the best.

Cover your cooling setups: Understandably, one does not need the Air cooling system during the winter, but this does not mean that we should leave the appliances and the AC bodies out in the open without any coverings. While getting your heating systems in function, ensure that your Cooling system gets enough cleaning and protection. You can prepare them for the winters to be in their best form during the summers.

Do not let the snow cover you: Living in an area with a high influx of Snowfalls could be challenging. The snow gathering on the roof and around the roads of your house could cause immense maintenance and heat supply problems. To avoid getting into difficulties, timely cleaning is necessary.

Deep clean your chimneys: Nothing hurts more than finding out your chimney is not functional when you have planned a light and cozy evening. During the summer, vents are out of use, and it welcomes a lot of extra material to stick inside of them, causing a blockage and narrowing the path for realizing the unrequired gases. Many people complain about it and show high distress. One can avoid this by planning a day for chimney cleaning. You can either do it on your own or call service expertise.

Look out for any possible faults: While preparing the house for winter, it is best to look around the other material in the place too. One can always be cautious and check all the material to ensure that nothing is going bad. Consider this a chance to pay attention to the faults of your housing and get one-time maintenance done for good.
Winter is a blissful time, Christmas comes in, the celebrations are high, and the overall environment is joyful and good. If you genuinely want to enjoy everything with calm and comfort, getting all vital home maintenance services done beforehand is preferred. Have a warm, lovely winter, and do not worry about inconveniences.
This article has been viewed 1,014 times.
Article comments
There are no posted comments.