Tips to Select a Suitable Smart Lock for Your Home
Author

Arun Kirupa

Published

January 19, 2022

Word count

726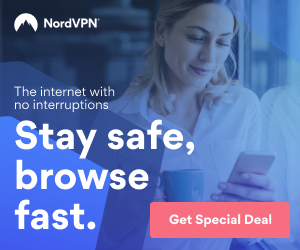 Homeowners everywhere utilize locks for their premises. Did you know that people have used the conventional pin-tumbler locks since they were invented back in the year 1848 by Linus Yale Sr? These provided sufficient safety and minimized the likelihood of break-ins for many houses.
But we have come quite far from 1848. In the 21st century, you need to invest in a smart home security system and shift your focus from traditional locks if you want to boost the security infrastructure of your home. Smart locks provide several features that can streamline daily household management. When you integrate them with a reliable smart home solution, you can get access management capabilities, which you cannot even think about with traditional locks.
But the problem is that there are an array of choices in the marketplace today. You should consult with a reputed 24 hours locksmith in Toronto if you want to boost the security of a specific part of your place. This article will outline some of the essential features that you should look for in a smart lock.
Remote Access
Not every smart lock permits you to access them through a cellular connection or internet. Many models have only Bluetooth connectivity. This short-distance transmission technology reduces the power needed for operating the clock. It enables users to link to the lock from a different Bluetooth device, but Bluetooth devices are not the same as Wi-Fi devices. It implies that some kinds of door locks cannot be connected to the remainder of the home network.
There are some other kinds of locks that utilize the Z-Wave technology to link from the lock to the security network of the home. The home network is linked to the internet, facilitating people to access and control their locks irrespective of where they are. With such locks, you can easily unlock your door remotely.
Creation of Custom Access Codes
It is obvious that remotely managing house access isn't the only method to handle visitors that have to come in your absence. A lot of smart locks provide custom access codes. It implies that you can set one code for your child and another for the gardener. You can combine certain rules with codes according to the model you choose. For instance, you can make a code for the gardener who only works between 11 AM till noon five days of the week. The code would remain inactive outside of these timings. Thus, you'll gain a huge level of control to restrict people's access to your premises.
Contactless Access
There are still many locks that you can pair with your cell phone. They can also be a part of a more detailed system configured for geofencing. Such locks 'sense' when you are near and unlock the door automatically without you needing to do anything at all. It is great for those people who return to the house with their hands full of groceries or have a pet who won't cooperate.
Choosing a Suitable Smart Lock
Batteries operate smart locks. So, ensure that you know about the expected battery life of various models. It's best to choose a model that gives you an indication of how much battery life is left.
Locks differ in how their codes are managed and the number of codes they support. Considering your options, find the different codes you'll require at a particular time. In some systems, you can create codes through an app, while in others, you can use the keypad.
Various smart lock models don't incorporate a keyway, while there are others that allow you to use a traditional key. If you aren't always careful about changing batteries before they deplete, you should consider a smart lock model you can use with a physical key.
Assess if the lock is compatible with other elements of your smart home. Find if they can be added to commands like 'end of the night' to lock the garage door, lower the temperature, and switch the lights.
Final Words
Smart locks are perfect for making your home more secure and minimizing the threat of break-ins. But for selecting a smart lock model, you should consider the various factors given above. There are many technical elements in such a security product. So it is better to consult a locksmith in your area and gain a better understanding.
Looking for a 24 hour locksmith near me? Tiger Locksmith is a reliable locksmith in Toronto that provides full-fledged residential, commercial, and emergency lockout services
Article source:
https://articlebiz.com
This article has been viewed 802 times.
Rate article
This article has a 1 rating with 1 vote.
Article comments
There are no posted comments.