Changing the Game - MIKROS SDK - Broadening the View Into Your Product
Author

Jessica Laster

Published

February 18, 2022

Word count

876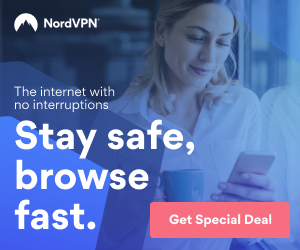 Tatum Games is a passionate and innovative tech company that is currently spearheading solutions to many of the pain points in the mobile ecosystem, such as analytics and advertising. Their product, MIKROS, specifically addresses issues with targeted user acquisition for developers on smartphones. Through in-depth and individualized collaboration with their customers, they approach development of their products by focusing on their core values; one of the main values being 'Understanding' - they listen closely to their customers needs and desires ensuring they deliver the highest quality results with the most optimal analytics software. They deliver simple to read and understand analytics that developers need to best succeed and increase user retention.
Tatum Games' mission is to be the best, and to be the best they have to keep their focus where it matters, with you. They believe that real service derives from integrity and honesty, that's why they developed analytics software that is transparent. Software that allows you to focus your resources when building your product(s). Their SDK (Software Development Kit) is easy to integrate and requires no code to setup. . MIKROS connects developers and gamers through mobile-to-mobile (M2M) technology that allows multiple apps to be linked to one another even when they're created by different developers and with different development software. MIKROS allows developers to share resources and information regarding their player base and other important KPIs while gaining in-depth insights through a simple to read dashboard.
The business founders and developers behind this excellent service are Jordan Lindsay, Kevin Lim and Leonard Tatum. They have worked together to develop this service because they truly want all developers and publishers to thrive and to enjoy the perks of being able to market in a way that can only be done with their patented technology!
Jordan Lindsey has 15+ years of System Engineering, Project Management and software implementation experience, Jordan is responsible for delivery results on a day-to-day, quarter-to-quarter basis for Tatum Games. He has in-depth knowledge of Scrum, Lean Six Sigma, Project Management, Diversity and QA processes. He has been part of Tatum Games as it has evolved to the Analytics System it is today, providing powerful reporting to mobile developers like never before. When not working, his greatest pleasures are the outdoors, sports, video games and his loving family.
Kevin Lim is a professional people manager, headhunter, and video game show organizer. He lives in Tokyoland, Japan with his adoring wife and two children. When he became Co-Founder, he proposed something that transformed Tatum Games forever. He made the proposal to turn MIKROS technology into a public service. This is why MIKROS is available to you today. By using MIKROS, now all game developers can benefit from superior data analytics and deeper insights that can only be achieved through the connection of multiple mobile products and their gathered data.
Leonard Tatum has 20+ years of programming and software development experience. He is a mobile app specialist and prides himself as a mentor to at-risk and underprivileged kids. In his tenure as a software developer, he used to develop tablet operating systems for kids and teens. He understands in-depth how mobile operating systems work. Using his background, he created MIKROS with data privacy, safety and low-cost to the end user in mind..
The connection of mobile products is very significant. This is deemed relatively impossible, since mobile applications are all isolated instances. Isolation prevents one app from knowing whether any other app is present on the operating system or whether apps can access the operating system kernel. This is how mobile technology works, purposefully, to ensure a high degree of separation between the app and the operating system. The problem Tatum Games wanted to solve was how to get around the sandboxes, and in doing so to determine what benefits would be afforded to the end users. They wanted to know if there could be a solution where privacy and security was upheld while information was shared freely between developers to allow them to better enhance their product.
Tatum Games started off as an entertainment company, but has since transitioned to being pioneers of data service and management. Their mission is to save costs for game developers, and help them better understand their user needs. They developed MIKROS to be easy to use and work with major game engines such as Unity. Once integrated, you can understand user spending habits, interests and compare all of your insights with your competitors. This is huge! The result of tracking all user behaviors--not just those confined on an app-by-app basis--is that the conclusions MIKROS provides are more accurate and in-depth.
Objectively, Tatum Games wants developers to understand their user behaviors, not only in their product(s), but across all products related to their products. MIKROS is the only analytic service in the world that can provide holistic insights about user behaviors, tendencies and actions. It is not sufficient enough to analyze what users are doing in your products alone. You have to also understand how your users act outside of your product. Only then are you truly able to create meaningful conclusions and action plans that directly affect your business bottom-line. And Tatum Games provides this service all at a fractional cost compared to competing services.
This article has been viewed 1,057 times.
Rate article
This article has a 5 rating with 9 votes.
Article comments
There are no posted comments.