Tempered Glass Vs Ceramic Glass For Fireplaces
Author

Lily Wu

Published

February 19, 2022

Word count

602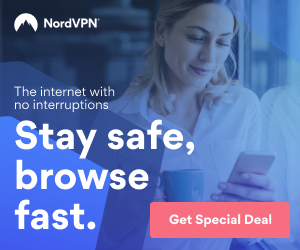 Interested in customizing your fireplace with gorgeous materials and finishes? The two most common material choices you can use are tempered glass and ceramic glass. But which is the best choice for use in a fireplace?
Here's an overview of everything you should know about choosing tempered or ceramic glass for your fireplace. Ask your custom glass contractor for more information or recommendations specific to your home.
Tempered Glass
In fact, most buildings built on glass and steel use tempered glass. Glass is manufactured with safety in mind. It is produced by a heating and chemical process that allows it to be compressed and stretched in the glass.
Tempered Glass
Tempered Glass
Fireplace glass doors are also made of tempered glass. They handle the heat better and allow the firewood to burn more efficiently. You also don't have to worry about the glass breaking from the heat. In fact, it can help improve energy efficiency and save you thousands of dollars in energy costs in the long run.
Ceramic Glass
Making ceramic glass involves two steps. The first process involves PyroCeram or NeoCeram, which promotes the growth of crystals in the second production. Then, when the growth of the crystals is controlled, there is uniform growth inside the glass. You will get the advantages of both glass and ceramic.
It is softer than tempered glass and may not be the most durable choice for interior glass walls or table tops, but you can use ceramic glass as a fireplace insert because it can withstand sustained heat of no more than 1292F or a limited time of 1472 degrees.
Ceramic or Tempered Glass for Fireplaces
Most fireplaces and wood burning stoves have glass doors on the front that can be a beautiful decorative element. In most cases, these doors will be made of ceramic or tempered glass. The best glass for a fireplace or stove door depends on several factors.
Ceramic Glass
Ceramic Glass
Tempered glass is designed to withstand higher levels of heat and pressure than standard glass. It is formed in the same way as regular glass, but with some additional heating or chemical processes. You will often find fireplace doors made of tempered glass because fireplaces are most often used with the doors open.
Indoor stoves that burn wood, pellets or coal are often made with ceramic glass rather than tempered glass because the stove is supposed to burn with the door closed. This means there is a higher constant heat, which usually exceeds what tempered glass can withstand. Ceramic glass is also designed to have a lower resistance, which means that the heat escaping through the glass is much higher (which makes sense given the purpose of these indoor furnaces).
A comparison of the two shows that there really is no comparison when it comes to the amount of heat various kinds of glass can withstand. Tempered glass can withstand temperatures of about 260 degrees Celsius (500 degrees Fahrenheit), while ceramic glass can withstand temperatures of 648 degrees Celsius (1,200 degrees Fahrenheit).
Which glass you choose ultimately depends on what you want and how you will use it. However, to avoid any damage to your property or wasted money, it is best to know the type of glass and what it is designed for. Not only will you save money in the long run, but you'll also avoid the stress of cleaning and replacing broken glass.
Northglass is one of China's leading suppliers of glass products. Our glass pass Australian CSI certificates, US IGCC SGCC certificates, European CE certificates and Chinese national safety glass standards. Welcome to contact us today or request a quote.
Beijing Northglass Technologies Co., Ltd.( Beijing North Tech Glass Co.Ltd), https://www.chinanorthglass.com/ a leader in glass industry, has been engaged in the research, designing, supplying and shipping glass to overseas for over 20 years.
Article source:
https://articlebiz.com
This article has been viewed 700 times.
Rate article
This article has a 1 rating with 1 vote.
Article comments
There are no posted comments.