Why It's Important to Change Locks When Moving into a New Home
Author

Arun Kirupa

Published

January 24, 2022

Word count

748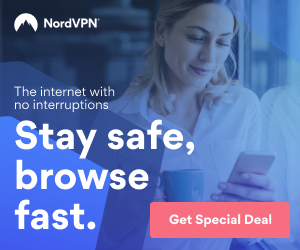 Whenever you move into a new premise or home, always take note to change your lock. Irrespective of whether you are the owner or a tenant, its important to change your lock and take care of your security. Although it's a safety measure that many should remember, recent years' data shows that hardly some people adhere to this instruction in Toronto. When you get the keys for your new property, you are not sure the number of copies of the keys the prior owners had made and how many keys might be floating around. Thus, it's imperative to change the locks.
A professional locksmith in Toronto can help you do this task safely and quickly so that you can get on with other crucial things on your agenda.
When Should You Be Changing the Locks?
Changing the locks is necessary whenever there's any risk to your security and safety. The most common circumstances that need you to change the locks are given below.
When you have been a victim of a burglary or break-in.
When you have bought a new property for yourself.
When a tenant or renter has shifted out of the house.
When a dissatisfied employee has been fired or terminated from the job.
When you possess a vacation rental property.
When your key is missing or has been stolen.
When you are handling a messy divorce.
When the new owner of the building desires to inhibit or limit access for those having old keys.
When there's any damage to the lock.
When locks haven't been replaced for many years. Its especially true for retail spaces and businesses, where duplicate keys are often exchanged.
Considerations for When You Want a Locksmith in Toronto to Change Your Locks on a New Home
When you plan to change your lock and have a locksmith come over to your place for this purpose, it is essential to consider certain points. They are as follows.
Schedule your appointment in advance – This measure on your part can bring you a lot of time and cost-efficiency. When you schedule an appointment with a locksmith beforehand, they can prepare the new ones and also cut new keys before you come to change them. Preparing keys and locks at the locksmith's shop is way quicker and less expensive.
Wait for a day after closing – Homeowners usually tend to desire their locks changed in as short an amount a time as possible. However, it's a wise idea to wait for a day after you close to schedule the service. Otherwise, you may feel various issues arising. So schedule the service for a day after closing, so the deal gets finalized.
Have correct information with you – You need to possess crucial details when you connect with a locksmith. It will help you simplify the entire process of a lock change. Its as follows:
Know how many locks need to be changed - For it, you should know the number of doors that are there in your home. Take into account the garage, sliding doors, side, and back doors.
Brand of locks – It's essential to know which type of locks are installed at present in your place. It may be a deadbolt or a lock that is built into the knob.
Consider your budget – Some new homeowners may search for an inexpensive solution. If the keys changed only briefly, you might want to only rekey the same locks instead of replacing them.
Know about the status of security – Find about the existing security level around your premise. Is it adequate? If you have any doubts about it, consult a locksmith and use their recommendation for your property. It may be that you require to install deadbolts in your home. Some may need to upgrade to a smart home security system.
All this information is critical so that you can change the locks with the aid of a locksmith smoothly and efficiently.
If you neglect to remove the chances of unauthorized entry in your property, and it gets robbed, you might receive less than expected insurance compensation. It's not excluded, and it's possible that the insurer may not recover your damages. He might blame it on your negligence. So, never trust the assertion that every front door key has been given over to you. Even if the person who sold you the property did the correct thing, it's likely that the builders or cleaners he worked with may have kept a copy of the key intentionally or unintentionally.
Looking for a 24 hour locksmith near me? Tiger Locksmith is a reliable locksmith in Toronto that provides full-fledged residential, commercial, and emergency lockout services
Article source:
https://articlebiz.com
This article has been viewed 442 times.
Article comments
There are no posted comments.