GREAT LIP COLOR DUO FOR DARKER SKIN TONES AND WOMEN OF COLOR
Author

Natalie Mochaccino

Published

February 27, 2022

Word count

1,348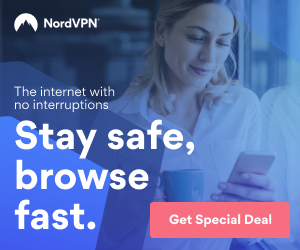 Hello world, I'm back with another blog post, and this time I have a lovely MAC Lip Color Duo for Darker Skin Tones that I wanted to share for women of color.
As you know, I am a keen fan of pink lipsticks, they always make me feel so feminine and girly. Now, the lipstick that I use is from MAC and it is "Sultriness ", it is a mauvy color that flatters my skin tone.
I got it one day while browsing online and I usually like to test lipsticks out in person , but I decided to go by the color that emerged on my computer screen, and to my surprise, the color was a keeper. MAC has many shades of pink " Sultriness " happens to be my top lip color thus far.
Great Lip Color Duo
How I made the discovery
Recently I took a journey to Winners (which is also owned by Marshals.) They carry designer items at lower and reasonable prices, I skimmed the beauty section and found some pigmented MAC lip glasses on sale. There was a pack of four lipglass shades, and I obtained them all on sale for only $16.00. What a bargain! Usually MAC mini lipglasses go for around $14.00 each individually.
Finding the lip glass at this price was indeed a relief and I plan to visit Winners again in the future for more makeup bargains.
Anyways, after trying out all four shades, I really like the only pink shade that comes with in the package, the shade is "All Things Magical" and ladies let me tell you, it is almost the same color as "Sultriness" lipstick shade, a definite keeper for me.
Awesome Lip Color Pairing
Pairing these two lip color shades of lipglass over the lipstick gives it a complete look and doesn't look as chalky as it would if I wore the lipstick by itself.
Above is a photo of me sporting the duo combo, I wanted to share this for those interested in a pink shade that really flatters darker shades, and I know that finding shades of pink lipstick can be challenging for women of color, but here I am, to your rescue! And I have made it easier for those to find the right shade of pink, at their fingertips.
I am no longer on the hunt for any more shades on pink, and I am delighted with my recent finding, thank you so much for taking the time to read this blog post , and I hope that this info has enabled someone who is need of a great pink lipstick/lipglass duo.
.
I also wanted to mention the formulation for the mac lip glass, just in case you were wondering, little did I know that lip glass has a formula with jojoba oil, coconut oil, and apricot seed oil. This is awesome and I also believe that this is a more recent formulation that also has natural ingredients formulated to moisturize the lips.
Other Alternatives
If you have problems finding the shades I mentioned above and looking for comparable, I have a few suggestions.
Recently, I received a sample of lipstick from my beauty subscription, and I loved it! It is from a small cosmetic company RealHer, I notice that this company carries many neutral shades and rosy shades that are dominant right now.
The shade that I got was in the shade "Girl Power", I am a massive fan of this lipstick, and I also must say that this lipstick makes me wear lipstick every day.
Now , I would say that I am not a lipstick girl and sometimes feel goofy wearing it, maybe it is because it is difficult to find the right shade for my skin tone.
But the realher lipstick I am wearing daily is truly my go-to lipstick, and if you are looking for a glossier effect, you can top it off with a clear lip gloss. My choice at the moment is by item beauty, Item beauty's lip gloss is the lip quip, and I have the shade "come thru". All of the shades that Item beauty carries are clear, but each have a distinct hue, I talk about this lip gloss here as it is dermatologist tested and has eliminated my lips from cracking/peeling.
I also wanted to mention that this lip gloss contains natural ingredients packed with jojoba oil, almond oil and shea butter.
lifter gloss swatches
Drug Store Alternative
If you are just looking for a soft pink lip gloss or lip balm , I also have another shade, You can find it at your local drugstore as it is by Maybelline. The lip gloss I am talking about is the lifter gloss lip gloss in the shade reef, It's a shade that is not too loud and subtle if lipstick is not your thing.
This lip gloss is comparative to the Fenty Beauty Diamond Bomb Lip Gloss , which I also truly adore, I also talk about this item in a previous blog post that you can find here.
The lifter gloss lip gloss is an excellent lip gloss that you can find at a great low price, and that is the main distinction between the two. The Fenty beauty diamond bomb lip gloss can run you for around $30, while the lifter gloss is only $10.
These two lip glosses are also wonderful to put over a lipstick like the Realher in girl power.
Last but not least, we have the lip gloss from "basic beauty", I received a sample again from my favored beauty subscription box, and I am also a fan of this gloss.
Although it is not dermatologist-tested like the beauty lip chow is, I generally appreciate its consistency and how it feels on my lips.
The shade that I have is "literally," and to me, it is relative to the mac lip gloss that I use for this soft pink look in the photo in this blog post.
mac powder kiss lipstick swatches
Something Different
On the contrary, if you are looking for a more daring look, I also have an excellent proposition for you, I discovered this shade while watching tv. I noticed a commercial with an African-American woman, she had this gorgeous bold shade of pink on and I remembered seeing a shade like this at my local MAC boutique.
I decided to stop by to see if I was right, and I found a shade very similar, it is still a pink shade, but it has more of a fuchsia hue. The shade is Make it fashun" I want to mention it since we are on the topic of pink lips.
I found the lip color at mac by the powder kiss lip color line, you will notice that this collection of liquid lipstick is a very creamy formulation, and it doesn't mattify your lips like a lip stain would or other matte lipsticks. This is something to be mindful of because the lipstick can quickly transfer to other things it touches, also no need for lip liner.
You can find a photo of me displaying this shade in one of my Instagram photos if you would like to see what it looks like on a dark skin tone.
Conclusion
I am no longer on the hunt for any more shades of pink, and I am delighted with my recent finding. In this blog post, I went over a great duo/combo of mac lip gloss and lipstick that you can try, I also mentioned some other unique alternatives that you can try to perpetrate a soft pink look for your lips. From Maybelline's Lifter Gloss to the RealHer lipstick in "Girl Power", these are some recourses that you will genuinely love.
You can also go bolder and try a fuchsia color in the shade "make it fashun" from the powder kiss liquid lip color, thank you so much for taking the time to read this blog post, and I hope that this info has aided someone who needs a tremendous pink lipstick/lipglass duo.
This article has been viewed 850 times.
Rate article
This article has a 3 rating with 18 votes.
Article comments
There are no posted comments.