Why should every University student be on LinkedIn? Benefits of LinkedIn
Reference & Education → College & University
Author

Mahib Sadman

Published

March 5, 2022

Word count

1,099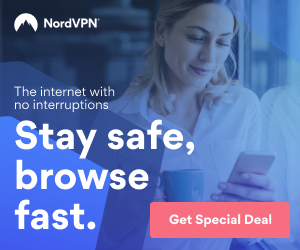 You've probably heard that LinkedIn is essential, but is it really? And, if it does, why is that? We're taking a deep dive into a forum for networking.
Facebook, Twitter, Snapchat, and Instagram have all existed longer than LinkedIn. However, it is now more vital than ever. Why? It has approximately 600 million professional profiles, implying a virtually limitless supply of networking possibilities and employment openings.
These days, LinkedIn is an integral part of becoming a full-fledged professional in any field. Not only is your profile the first professional experience of you as recruiters and employers use LinkedIn to search for applicants. It also reveals credibility in your domain and shows your accomplishments.
LinkedIn offers you the chance to showcase your profile, knowledge, suggestions, and connections. A superbly written LinkedIn profile enables you to create a professional online brand. It opens doors to possibilities and networks that you would not have been aware of without social media assistance.
LinkedIn for Students:
You've been chatting with friends, classmates, and family members on your preferred platforms for years, and we're sure you've had a good time. But, what if you could polish your scrolling habits to make them more useful in the future? Then there's LinkedIn.
LinkedIn is the place to look for and find people. Over a million and a half student jobs and internships are available on the site. In addition, LinkedIn is used by more than 9 out of 10 businesses to seek new employees.
You don't exist in the working world unless you're on LinkedIn.
Eventually, every student graduates or leaves their school, college, or university, LinkedIn begins to truly demonstrate its worth. You could think of LinkedIn as a virtual CV. You don't have to wait until you enter the workforce to start taking advantage of this platform. Being a college or an university student you can use LinkedIn to establish a professional online presence, which is important for getting jobs, internships, and volunteer opportunities.
By allowing you to display your credentials, provide academic updates, and communicate with industry experts and possible employers, a LinkedIn account may help you launch your professional reputation. Premium subscriptions include additional features to help you obtain a job, establish a business, pursue leads, and employ talent. Basic access is free. LinkedIn Premium costs $29.99 a month, with a free one-month trial available before purchasing.
How Students can be benefited from using LinkedIn:
Getting Job Email Alerts: After you have created your professional profile on LinkedIn, you can set email alerts to receive notifications of recommended jobs that goes with your academic skills. Students and jobseekers will be able to see the notifications on their homepage as soon as they log into their LinkedIn accounts.
Connecting with Professionals: If you use LinkedIn, you'll be surprised to find out that a large number of professionals who choose to connect here. In fact, you can find your friends, co-workers, colleagues, classmates and family members on this networking platform. And it's never a tough job to connect with them all. What's more, you can even import your email list to find out who among your friends is present on LinkedIn.
Conducting Company Research: The biggest benefit of using LinkedIn for college students and jobseekers is that they can check out the pages of their targeted employers. By visiting company, pages, you can conduct a research on the whereabouts of the company, the hiring process and what people have to say about that organization. This kind of company research on LinkedIn can always keep a stay ahead of your competition and increases your employability.
Getting Recommendations: LinkedIn also offers a feature through which you can get other people to recommend you. People with a maximum number of recommendations have a great chance of attracting the employers' attention. College students too can try to get as many recommendations as possible to increase their employability.
Letting Companies Find You: Now-a-days, a large number of organizations look for skillful candidates on LinkedIn. If you have created a good and detailed professional profile on LinkedIn, chances are that you will attract more employer's attention. And it would really be nice to be invited by companies for your job position you always wanted to occupy.
Connecting with Other Students: University students can also use LinkedIn to network with other students. This type of networking gives you a magnificent opportunity to find out how other university graduates found a job or got hired by an employer.
Explore what other graduates have been up to: Are you starting a job hunt and have a specific company in mind? Use the Alumni Tool to find the graduates at your university who work there now. Compare their skills with yours and see which area you might need to upgrade. Don't be afraid to reach out to them with questions. It's a great way to put your foot in the door.
Debate new ideas: Debating increases the level of your knowledge and enables you to explore new opportunities. It can open your eyes to new careers exposures and paths you might not have considered before. Even you can join relevant groups and discussions and meet like-minded individuals. There is a great opportunity to build your profile and credibility by posting regularly on LinkedIn groups and answering questions. These organizations are also an excellent resource for learning industry jargons.
Landing International Jobs: As we know, LinkedIn is a global networking platform. If you are interested in landing jobs overseas, you can get a lot of benefits by networking on this social media platform. You can connect with all the major international employers and find jobs in foreign countries.
Unemployment rates are high in today's economy. For a single job position, hundreds of applicants may compete. As a result, in order to acquire employment vacancies, you must keep one step ahead of the competition. If you don't have a LinkedIn profile yet, it is strongly recommended you to do so immediately to establish your online presence on one of the top professional networking sites accessible. And, if you're already on LinkedIn, please urge your fellow mates to do the same.
You'll have a strong associate network. You'll have intimate knowledge about individuals in your field. You are well-versed in a wide range of businesses. Having a LinkedIn page can help you obtain the job of your dreams faster and with more assistance. If you don't already have one, get one immediately! Also, send this post to anyone who doesn't think LinkedIn is valuable for students and wants to learn what they're losing out on.
This article has been viewed 1,344 times.
Rate article
This article has a 4 rating with 4 votes.
Article comments
There are no posted comments.