How to Become a Cannabis Influencer
Author

Arun Kirupa

Published

February 9, 2022

Word count

643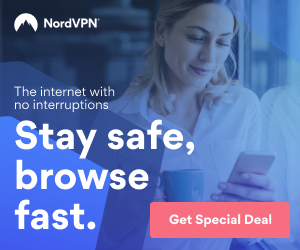 A cannabis influencer is someone who uses their influence within the cannabis industry for positive social change. These individuals include performers, business owners, attorneys, and leaders within our society who are making a positive impact through their cannabis use and knowledge. However, they adhere to a specific protocol for releasing information about their products or services: they do not share information that could put them at risk for federal prosecution or local laws regarding consumption, production, possession or distribution of cannabis.
If you want to become a very good cannabis influencer, you should know the path to it.
Gain knowledge on marijuana
Becoming a cannabis influencer is one of the easiest ways to increase your reach and popularity. It allows you to talk about the benefits of cannabis and provide ideas and content to other people who might not be interested in this topic. People are hungry for information, and they're willing to pay attention to different people and brands. Once you understand the market, you'll find it easy to promote products that will help people become more educated about marijuana and product reviews to help others make better purchasing decisions.
There are many articles available about the benefits of medical and recreational cannabis. However, you may not know how much information is needed about growers, product varieties, concentrates, oil formulas, and testing practices.
It is essential to know how these laws and regulations affect a business involved in both recreational and medical marijuana sales. Taxed profits are expected to drastically decrease, putting many small business owners out of business.
Choose your own niche
There's a wealth of knowledge available online on cannabis brands, products, ways to grow, etc., making it a perfect space for influencers to expand their portfolios and gain a following. So whether you're a concerned parent deciding which strain is right for your child, or an entrepreneur looking for a new product line to bring to market, there are plenty of choices for people interested in promoting wellness and maximizing profit through legal means.
Cultivate a solid social media presence
As a cannabis industry artist, your platform needs to include vital information for your audience. From social media links (Facebook, Twitter) to contact information, use the right media centre software to build relationships and drive traffic to your websites. The more people that visit your sites, the more likely it is that they will become customers. You need to develop content and information that directly appeals to your target audiences. This means you need consistency in your promotion tactics and cross-posting from one blog to another. The more people following your posts, the more opinionated and engaged you become, and the more likely someone will follow your work.
Have a unique perspective
You're an influencer. Your job is to spread awareness and tell people about products, businesses and services that can help them. And, for good measure, you also need to generate revenue. How will you do that? It's time to look at cannabis as an industry based on your unique perspective – not what mainstream media tells you about it. Find out how others are generating money with their cannabis platforms and how you can get on their team. You could be the next big thing!
Wrapping up
You have the potential to influence millions of people, and in a few short months, you can make a real impact on the world by becoming an influencer in the cannabis world. First, however, several things need to be done to build up your brand and get it out in front of people. For that you must follow some simple guidelines when it comes to promoting your brand. The more active you are, the more results you'll get from using social media; conversely, being passive and taking care of your own publicity could see you approaching results.
This article has been viewed 762 times.
Rate article
This article has a 2 rating with 11 votes.
Article comments
There are no posted comments.