3 Ways to Improve Your Personal Development Skills
Author

Olivia Alex

Published

March 12, 2022

Word count

495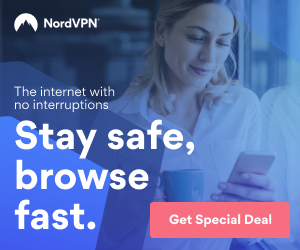 At its core, personal development skills are one's ability to improve themselves in terms of knowledge, communication skills, interpersonal and social skills. By developing personal skills, you raise your value as a person as well as a professional. Besides, developing personal skills also helps you become more self-aware, identify your weaknesses and strengths.
As far as professional settings are concerned, having good personal development skills can help you outshine in any career, especially in sales. It's a hallmark of all the salesmen that they possess great personal development skills. This is why they can actively listen to their customer's needs and by using their proactive skills devise required solutions to cater to the needs of targeted customers.
In this article, we will discuss some common ways to strengthen and develop your personal development skills. So, read along.
Personal Development Skills 101
In order to ace professionally and personally, you need to dig deep within to identify your strengths and weaknesses. Until and unless you don't know what you're good at, you will never be able to use it to your advantage. This is why it's of utmost importance to continuously work on yourself in order to become more successful. Personal development skills are a lifelong process and one that cannot be mastered within days.
It takes a lifetime for people to understand the kind of individual they're. Furthermore, working on developing your personal skills also helps people get a better idea of their skills and qualities. It also helps them narrow down their aims in life and set goals in order to improve and make most of their potential.
Have a look at how you can polish your personal skills.
Conquer Your Fear
One of the major reasons people feel scared to take a leap of faith and chase their dreams is because of fear of failure. A majority of people waste their incredible potential because they are scared and second-guess themselves. You need to avoid this at all costs.
Strengthen Your Communication Skills
No matter where you go or what you do, knowing the art of conversation can do great things for you. Most importantly, good communication skills are crucial for people in sales and marketing. Having stellar communication skills can help you increase your customer base and help get your brand's message across.
Opt For Training
There is nothing wrong with seeking help when you need it. Many organizations offer training courses that help people improve their development skills. Just a quick Google search will give you a good idea of places you need to get enrolled at.
If you are looking for coaching organizations to help you improve your communication skills as well as provide soft skills training, then consider CharismaQ. They are a remarkable team of competent coaches operating a sales coaching system. They offer various training programs focused on virtual communication training, organizational development, and leadership training programs.
For more information, get in touch with them.
CharismaQ is a leading communication and coaching platform created to train and coach people. The company is known for their perfect combination of science, coaching and technology. They strive to empower to improve their performance and outcomes. They have a team of professional coaches who are masters in communication, executive coaching, and sales.
https://articlebiz.com
This article has been viewed 573 times.
Rate article
This article has a 1 rating with 1 vote.
Article comments
There are no posted comments.