How Power BI Benefits Your Business?
Computers & Technology → Technology
Author

Nirmal Raj

Published

February 21, 2022

Word count

699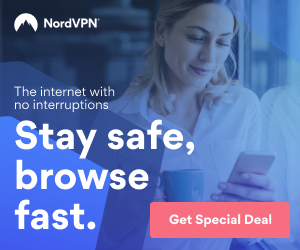 If you're looking for self-service business intelligence or reporting solution, Microsoft Power BI is undoubtedly on your radar. Even so, is it the perfect BI platform for your business?
What can Power BI do for your company? All of these concerns and more are addressed in our blog article. If you're thinking about the benefits of Power BI, here's what you need to know.
What is Microsoft Power BI?
BI (Business Intelligence), reporting, and data visualization are some of the features of Microsoft Power BI. Using this tool, you may transform your raw data into dashboards and graphs. In this way, you may more quickly identify trends and patterns in your data so that you can make more informed business choices.
The Most Important Advantages of Microsoft Power BI
It makes it easy for you to create your dashboards and interactive reports
Power BI's dashboards are well-known for their ability to be tailored to meet the specific needs of your business. It also contains simple-to-understand and fun-to-use graphics.
In addition, owing to the simple drag-and-drop capabilities, your team may rapidly build bespoke reports. Powerful models and visualizations may be readily created with a wide range of choices to pick from
There are several data sources and connectors to choose from with Power BI
Data may be imported from a variety of sources and it is one of the best power bi advantages. All Microsoft products, including Dynamics 365, Excel, and Azure, can be easily integrated with Power BI, making it an ideal solution for businesses of all sizes.
Third-party tools and solutions like Salesforce, Google Analytics, Spark, and Hadoop may also be integrated with the platform. As well as XML and JSON files, SQL server databases may also be connected to. As a result, you'll have access to a wide range of data sources for your investigations and reports.
Excel integration is unrivaled
Excel is still the tool of choice for many firms when it comes to data analysis and reporting. Excel and Power BI work together like clockwork. You don't need to learn a new application or language to link queries, data models, and reports to Power BI dashboards and build interactive visualizations. When you open your dashboard, you may configure it to show you the relevant information immediately.
It is reasonably priced
Power BI is less priced and accessible to small and medium-sized enterprises than other business intelligence and analytics platforms. A variety of options are available so that you may choose the one that best fits your needs.
With Power BI Pro, a business of any size, small or large, can use an extensive set of tools for only USD 9.99 or $12.80 CAD per user each month. Power BI Desktop is now available for free download, so you can get started creating reports and dashboards right away.
Power BI is updated every month.
Microsoft Power BI is updated every month, which is an impressive feature in and of itself. Regularly, Microsoft implements the most often requested Power BI features. Because the most up-to-date and sophisticated features are constantly available, users can make more informed business choices.
Using Power BI Apps, you can create and distribute several dashboards.
Many businesses need a variety of Power BI dashboards and reports to operate effectively. A collection of purpose-built dashboards and messages may be swiftly and effectively sent to the whole organization or a select set of individuals using Power BI applications.
This feature also allows report creators to personalize navigation so that users may quickly discover material and understand the links between various reports and dashboards.
You don't require professional technical assistance.
If your company uses Power BI, your employees may generate reports and analyses on their own without the need for technical assistance from the company's information technology department. Creating dashboards is as easy as dragging and dropping, thanks to the system's straightforward visual design tools and support for natural language interfaces.
Conclusion
If you seek reporting and analytical skills beyond Excel, Microsoft Power BI may be the appropriate choice for your company. When you use Power BI, you can quickly view and analyze data across your whole organization, allowing you to get valuable insights into your operations and performance.
This article has been viewed 981 times.
Rate article
This article has a 3 rating with 12 votes.
Article comments
There are no posted comments.