"She Shed" Design Ideas for the Modern Woman
Author

Anish Sen

Published

March 14, 2022

Word count

635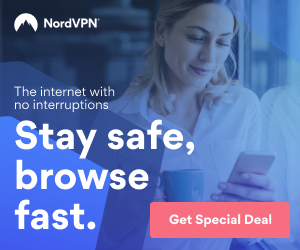 Everyone is coping differently with the current pandemic, and creating a sacred space for you to recharge, unwind and get back on track after a stressful day is vital for your mental health. But how do you do it with COVID-19 restrictions? Well, you can easily create a cozy little hideaway in your backyard.
For years, the "she shed" trend has been giving fascinating competition against man caves everywhere. While men love their own space where they can do whatever they want without any interference from their family members, like playing nonstop video games, billiards or getting hooked to their favorite musical instruments. On the other hand, women need their sanctuary as a reading nook, yoga studio, gardening area, arts and craft work station, or just a simple place to nurture themselves.
If you're looking for inspiration in creating your own "she shed", here are the DIY decorating tips and tricks that you can take on. Here's how to start your perfect backyard getaway.
Identify the purpose of your "she shed."
Get in touch with your core and define the purpose of your shed. For example, you may create a garden shed to cultivate your lawn landscape if you want to maximize the backyard location. On the other hand, some women are artsy and looking for a studio room for painting, or if you love meditation and looking for a calm space, you can flip up the area into a yoga studio.
Declutter your old backyard shed - or build a custom garden shed.
Before diving into a new custom shed, assess your current structure and see if it's still in good shape. Maybe you just need to declutter the space and have minor repairs. This way, you'll save yourself from expensive repairs. It would help if you planned to keep your project within your budget and timeline. You can also check the Ultimate Shed Design Guide for inspiration.
If you don't have an existing shed around your backyard, you can purchase a custom garden shed at an affordable price. There are different sheds to choose from that offer maximum functionality while blending effortlessly to your property.
Give an inviting vibe by repainting the shed.
The best way to compliment the exterior and landscape of your home is by adding a fresh coat of paint to your shed. Whether you're going for classic white, fiery red, earthy neutrals, or feminine shades, you have a vast paint selection suitable for your metal shed. As a result, you can make your tiny space aesthetically pleasing without compromising the design of your home.
Be one with nature.
Take advantage of your backyard location. The sound of the breezing trees and the chirping of the birds gives you a calming space. You can build your shed in a concealed spot and surround it with vines and window boxes full of ornamental plants and flowers. You can bring nature inside by incorporating indoor plants and floral pattern designs on pillows or carpets.
Create a reasonable budget.
Managing a budget is crucial with the unexpected rising costs of lumber, foundation, and electrical works. If you want to build your shed from scratch, it will be way more expensive than your target budget. The best option is to purchase custom sheds because they have a reasonable price and amazing functionality. In addition, you can choose from different colors and designs.
Set a realistic timeline.
You may find yourself overwhelmed with all the construction and decoration throughout the process of building your dream shed. Plot a timeline that fits with your schedule. For example, if you're working on weekdays from 9-5, then the suitable time for you to work in your backyard is every weekend only. You need to be realistic with your lifestyle and avoid cramming to build it in one go.
This article has been viewed 769 times.
Rate article
This article has a 5 rating with 1 vote.
Article comments
There are no posted comments.