Exploring Traditional Chinese Medicine
Author

John Doe

Published

April 3, 2022

Word count

521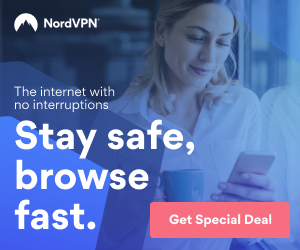 Traditional Chinese medicine has been a part of Chinese culture for thousands of years. There are many physical and mental benefits to Chinese medicine as it promotes better overall health. Chinese medicine is a broad field which involves many different techniques and specializations. One of these specializations/techniques is acupuncture. Acupuncture is a technique where needles are carefully inserted into the body to stimulate light pain in different areas of the body. The reasoning for this is that this stimulates the release of the body's natural painkillers and "trains" your brain to handle pain more effectively. The end result is that your body is able to tolerate better certain types of pain such as low-back pain, neck pain, osteoarthritis/knee pain, and pain from carpal tunnel syndrome (https://www.nccih.nih.gov/health/traditional-chinese-medicine-what-you-need-to-know).
If the field of Chinese medicine and acupuncture interest you, then you might be wondering how you can get yourself involved. You have to embark on your journey to become an acupuncturist. Acupuncturists are licensed medical professionals that have been extensively trained in the field of Chinese medicine and acupuncture. There are many different schools that you can attend to become a licensed acupuncturist. One of these schools that holds top ratings is the Canadian College of Traditional Chinese Medicine (CCTCM). CCTCM offers a variety of different programs designed to help you become a licensed medical professional in traditional Chinese medicine. There are also different types of degrees offered by CCTCM that are designed to suit your priorities and schedule. Whether you are a young student or a mature student, CCTCM hosts program and program routes designed to fit your needs. CCTCM also has extremely reasonable tuition costs and fees and many different flexible options to pay the fees.
The biggest dilemma you may face is whether proper COVID-19 safety protocols have been implemented at CCTCM. You can be assured that CCTCM strictly adheres to and follows all COVID-19 safety protocols as mandated by the municipal and federal governments. CCTCM takes student safety very seriously. Now, as many colleges shift to in-person learning, CCTCM makes sure that students learn in a safe environment without worrying about COVID-19.
If you are thinking of becoming an acupuncturist, it is advised that you thoroughly conduct research before embarking on this journey. Becoming an acupuncturist may seem intimidating to some due to the fact that it takes a few years to successfully complete all the required courses and examinations and actually starting to practice acupuncture. However, those who are truly interested in pursuing the field of acupuncture and traditional Chinese medicine will need to dedicate themselves towards completing the required courses and examinations in order to become an acupuncturist. Acupuncture is a field that rewards patience and dedication to those that successfully complete the necessary requirements. Suppose you want to consult more resources to help you make your decision. In that case, CCTCM holds regular workshops, seminars, and clinics to educate young students about acupuncture and traditional Chinese medicine. These events aim to help potential students to evaluate whether acupuncture is the right career choice or not.
By: Staff, CCTCM
The Canadian College of Traditional Chinese Medicine (CCTCM) seeks to teach and provide the knowledge of the basics of Chinese medicine. The college educates young people about the benefits of practicing Chinese medicine via courses and workshops held annually.
Article source:
https://articlebiz.com
This article has been viewed 607 times.
Article comments
There are no posted comments.