How Many Brits Genuinely Understand Food Labels?
Author

Craig Upton

Published

March 10, 2022

Word count

483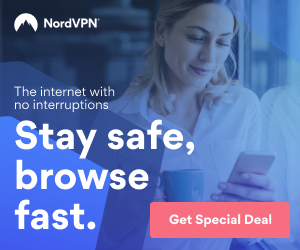 A recent study conducted by YouGov set out to determine whether Brits really understand the labels on food packaging. As predicted, the results were something of a mixed bag.
Increasingly, more consumers than ever before are taking an active interest in what they buy and what they eat. Indications of quality, sustainability and responsibility on product labels are becoming deal-breakers for today's more conscientious shopper.
But what the YouGov study found was that in spite of all this, a surprising proportion of people still do not fully understand what these labels mean. Even where certain labels are recognised by most shoppers, knowing the meaning behind them is another matter entirely.
Assumptions and Misinterpretation
For example, the British Lion mark, which commonly appears on egg boxes, was the most widely recognised of the six labels the study focused on. But while more than 80% of people said they recognised the label, fewer than 40% knew what it represented.
The Red Tractor logo was the second most widely recognised label, familiar to 74% of those it was presented to. This is a mark of quality and traceability, indicating that the product in question can be traced all the way back to its origins.
YouGov also revealed that around 70% of shoppers recognised the Fairtrade logo when presented with it. However, comparatively few were familiar with what it means for a product to qualify for Fairtrade certification. 10% believed it indicated a higher quality product, whereas 21% thought Fairtrade primarily concerned sustainability.
In reality, Fairtrade is about ensuring farmers and producers are paid a fair price for their products and services.
Meanwhile, 61% said that they were familiar with the RSPCA's 'Assured' label, of which 61% knew that this was an indication of higher animal welfare standards. But what was interesting is how many of those who know this RSCPA label assumed that its presence inherently meant that the product in question was free range.
As indicated on the RSPCA website, animals raised and products produced indoors can also qualify for this label, if natural daylight conditions are appropriately met.
How Labels Affect Shopping Habits
The study brings to light an interesting reality, wherein the shopping habits of millions are being influenced by labels they do not fully understand.
According to YouGov, more than 25% of Brits actively look for products with the British Lion mark and Red Tractor label, when shopping for everyday essentials. A similar proportion also look for products displaying the MSC 'Blue Tick', while around 18% prioritise products with the RSCPA 'Assured' logo.
Responsibility, sustainability and animal welfare are clearly being prioritised by more shoppers than ever before. Even so, millions are basing their shopping decisions on logos and labels they are misinterpreting.
The results of YouGov's study therefore suggest that brands and businesses looking to present themselves as conscientious and responsible may need to increase their efforts to explain what their labels and claims to fame really mean.
Craig Upton supports UK businesses by increasing sales growth using various marketing solutions online. Craig equips websites with the right tools to rank in organic search. Craig is also the CEO of iconquer.com, a UK based SEO Firm and has been working in the digital marketing arena for many years. A trusted SEO consultant and trainer, Craig has worked with British brands such as FT.com, djkit.com, Bridging Finance and https://www.mercurylabels.com
Article source:
https://articlebiz.com
This article has been viewed 503 times.
Rate article
This article has a 5 rating with 1 vote.
Article comments
There are no posted comments.