Five Things to Consider When Shopping for a Splashback
Author

Craig Upton

Published

March 10, 2022

Word count

616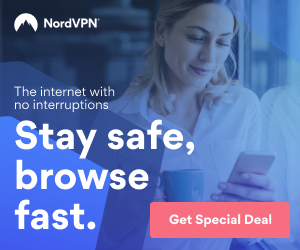 A high-quality splashback can outlast almost anything else in the kitchen. With minimal maintenance, a kitchen splashback can both look great and offer robust protection for countless decades. But how do the different types of splashbacks compare, in terms of performance and potential lifespan? More specifically, what should be prioritised when shopping for a kitchen splashback?
Personal preference plays a role, but getting the most out of any kitchen splashback means being mindful of the following:
Acrylic vs. Glass Splashbacks
The most important decision you will need to make is that of the splashback's main material. The two most popular choices are acrylic and glass - both of which have their own unique points of appeal.
An acrylic splashback will always be significantly cheaper than a comparable glass splashback. Acrylic can look great, provide effective protection from the surface beneath and have an extensive lifespan. But as acrylic is sensitive to heat, it cannot be placed in close proximity to a heat source.
Toughened glass splashbacks are generally considered the gold standard. They can withstand temperatures of up to 300° C, they are exceptionally durable, and they have an indefinite lifespan. In terms of long-term value for money, toughened glass is also the more cost-effective option of the two.
Design
Even the sky isn't the limit where a splashback's visual appearance is concerned. There are literally limitless options to explore - everything from mirrored splashbacks to those that feature your own custom graphics or photographs. It is entirely up to you whether you go for something bold and outspoken or understated and elegant. Your splashback can blend in seamlessly with its surroundings, or create an eye-catching point of focus for the entire room.
Either way, coming up with a unique design for your splashback comes highly recommended. The beauty of bespoke splashbacks design lies in the ability to create something that reflects your unique personality and preferred aesthetic.
Maintenance
Kitchen splashbacks are designed to be predominantly maintenance-free. However, this will be determined by the meticulousness of the original installation process. Fitting a splashback manually is perfectly possible and surprisingly straightforward. That said, it is not a job to be rushed, or to be attempted without the right tools.
Splashbacks need to be fitted in a way that creates a flawless watertight seal around the edges. This way, the adhesion between the splashback and the surface will not be compromised by the heat and/or humidity of the kitchen. If in doubt, consider having your splashback installed by the professionals.
Size and Location
Another benefit of bespoke splashback design is freedom of choice where shape and size are concerned. There are technically no limitations to how small, large or unusually shaped your splashback can be.
You can even arrange for your splashback to be designed with all the custom cut-outs you need in order to accommodate your appliances and switches.
This is where a little creativity and innovation can make all the difference. Go for a simple rectangular splashback of a small size if you wish, but consider how a much larger and more creative splashback could transform your kitchen.
Lifespan
It is again worth being mindful of the fact that some splashbacks last longer than others. On the surface, a bargain acrylic splashback may seem like the obvious choice. But when considering the indefinite lifespan of a glass splashback, the latter may represent better value for money.
Think about where you intend to install your splashback, and the conditions it may be exposed to on a daily basis. Where a splashback is likely to be exposed to rough treatment as is the case across much of the kitchen, a toughened-glass splashback comes highly recommended.
Craig Upton supports UK businesses by increasing sales growth using various marketing solutions online. Craig equips websites with the right tools to rank in organic search. Craig is also the CEO of iconquer.com, a UK based SEO Firm and has been working in the digital marketing arena for many years. A trusted SEO consultant and trainer, Craig has worked with British brands such as FT.com, djkit.com, Bridging Finance, and https://www.diysplashbacks.co.uk/
Article source:
https://articlebiz.com
This article has been viewed 479 times.
Article comments
There are no posted comments.