Tutoring Online Must Continue - A Tutoring Coordinator's Perspective as a Tutor
Reference & Education → College & University
Author

Nicolas Quintana

Published

April 20, 2022

Word count

1,001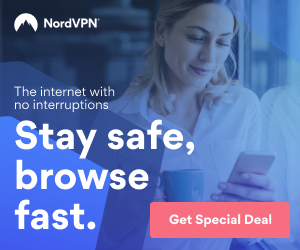 Seeing all the little faces in my classroom while in South Korea made me realize I wanted to be in education. After returning to the United States in 2008, I started my master's degree in linguistics with an emphasis in ESL. I began teaching at an English institute for adults. I worked up the courage to apply for a community college teaching position. On the same day as my instructor position interview, I interviewed for a part-time coordinator position in a writing center. As I gained experience as a community college instructor and tutoring center coordinator, I worked with tutors, and I tutored on a regular basis. Fast forward 10 years, and I am a tutoring center coordinator for a different community college; before the pandemic, this college had peer student tutors and professional tutors, so I did not tutor very often.
COVID-19 changed everything for students, tutors, staff, faculty, and administration. Peer tutors and part-time tutors were laid off because of budget and the unknown. Employees around the world were told that they will work from home for two weeks until further notice. Those two weeks got extended and eventually almost everyone started working on Zoom, Microsoft Teams, etc. Many things were unknown. We all worked collaboratively to piece it all together. After some meetings and emails, I learned that I would be a tutor, as there were no more tutors for us to coordinate. This change was a bit strange at first. I was used to going into the center, greeting students, tutors, faculty, and anyone else who came in. I was used to promoting the center and tutors to faculty and students. My routine included, cleaning tables, organizing make-up tests, helping students print, filling out timesheets, and all other things that a coordinator must do. I didn't tutor much because we had tutors. That all changed.
My colleagues and I got all our necessary equipment to start tutoring from home. I was issued a laptop, mouse, and monitor. We needed to get chairs, pens, and anything else that we would need while away. We started working from home. My kids started learning from home. We all had everything we needed at home.
Online tutoring is different than face to face tutoring, but it is very important. Right before my first session on Zoom, I started to remind myself all the tips and tricks that I had previously discussed with my tutors. Obviously, the tutoring method had to change some, but many things stay the same. I used them my first day and for hundreds of sessions after. I reminded myself about open ended questions, the tutoring cycle, but most importantly to relax and have fun while tutoring.
I had hundreds of successful online sessions during the pandemic with students who came to see me daily, weekly, and some students who only saw me once.
There were some inconveniences of online tutoring of course, but the benefits outweigh any challenges of online tutoring. I had dropped sessions because of unstable Internet, students who couldn't get their sound or video to work, kids interrupting sessions, dogs barking, doorbells ringing, and family members interrupting. Each student responded in their house differently. Some muted right away, some apologized and kept going, and a few muted and turned off their camera. I was even impressed by some students who zoomed from their cars. It was a time that was new and eventually just accepted. It was better for these students to get tutoring with some interruptions than not getting tutoring at all. Most importantly, we made tutoring available for students in almost the most convenient way, and we must continue to provide this service.
Tutoring reminded me how hard tutors work. There were some days when I had back-to-back sessions all morning into the afternoon until I had lunch. I remember thinking about our tutors who tutored students for hours in a row. They were in person. Having seven 30-minute sessions on Zoom reading papers and having meaningful discussion was tiring. It took some time to figure out when I should take some screen breaks and stretch breaks away from the computer. We need to thank our tutors as we return to face to face tutoring and continue online tutoring. It takes a lot of patience and energy to greet every student with enthusiasm, read every essay with as much purpose and interaction, and to use the best customer service skills available. As we all know, some students are easier to tutor than others. That's okay! We just need to make sure we continue to do our best for our tutors and students.
As a tutor, I connected with students who may not have been able to get tutoring. I spoke with moms and dads who had multiple kids at home during the session. I worked with students who didn't have cars or didn't want to have to travel via public transportation. A regular student of mine met with me once on Zoom while he and his parents were on vacation. I was able to see how convenient it was for our students. As a coordinator at a previous college, we tried to use online tutoring before, but it was never successful. We have all seen that times have changed. Students will continue to take online classes at community colleges. We need to keep online tutoring available for students, and we need to have a variety of online classes to better serve students.
Nearly two years after we were sent home, we will soon complete our circle and work in person more than online. Online tutoring must continue. In order to give all students equal opportunities for tutoring, tutoring should be done online and in person. Just as we adjusted to online tutoring, students, staff, faculty, and administration will have to adjust back to face to face. We need to remember to be kind to each other, understand there are still challenges, and be ready to do our best.
Nicolas Quintana is a tutoring center coordinator for Palomar College. He has experience teaching, tutoring, and coordinating at community colleges. He can be contacted at nquintana@palomar.edu
Article source:
https://articlebiz.com
This article has been viewed 1,245 times.
Rate article
This article has a 5 rating with 1 vote.
Article comments
There are no posted comments.