The Most Inspiring Immigrants in Atlantic Canada 2022
Author

Marzie Keyvanfar

Published

April 21, 2022

Word count

622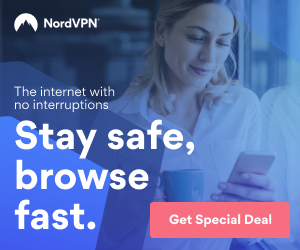 Shivani Dhamija was named one of the Most Inspiring Immigrants in Atlantic Canada 2022
HALIFAX, Nova Scotia / March 21, 2022 – Shivani Dhamija, the founder of Shivani's Kitchen, has been named one of the Top 2022 Most Inspiring Immigrants in Atlantic Canada along with ten fellow award recipients at a gala dinner hosted by My East Coast Experience.
Shivani moved to Halifax in 2011 and worked in various customer service jobs and started with making Indian dishes for friends and colleagues which quickly grew into a side hustle. In 2014, after being turned down for a customer service job at a retail store, that was her motivation to focus on her catering business full-time and the start of Shivani's entrepreneurial journey. "I love cooking and the flavors of India, when I moved to Canada, there was a very limited selection of high-quality spices and sauces..."
Shivani's Kitchen has expansion plans in the next year and will focus on its online store and focusing on the Ontario market.
Thank the award granters and her advice to new immigrants to have an entrepreneurial spirit? "I am thrilled to be recognized and stand in the same spotlight with my fellow award recipients. My hard work is starting to pay off and I am driven to do more. I love what I do and enjoy giving a taste of India to all my customers", says Shivani.
"The Most Inspiring Immigrants in Atlantic Canada initiative celebrates the contributions of immigrants to the East Coast of Canada. The awards honors the trailblazers and leaders who are making a positive impact in our communities and aim to encourage and inspire current and future newcomers to our region.
Because of her perseverance in establishing Shivani's Kitchen and successfully launching her line of spices and sauces in Atlantic Canada, Shivani Dhamija is one of our 2022 honorees." by MY EAST COAST EXPERIENCE
You can find Shivani's Kitchen spices and sauces at Sobeys and Superstore in Atlantic Canada
About Shivani's Kitchen
What evolved from Halifax's first packaged Indian meal delivery service was a range of premium-grade Indian spices with no fillers, garlic, or salt. Shivani's Kitchen Spice Blends landed on the shelves of Pete's Frootique & Fine Foods in 2016, followed by Sobeys in 2019.
In 2018, Dhamija opened the doors of her first restaurant at the Seaport Farmers Market allowing her to hold cooking classes and experiment with new ingredients and products. Through this, she saw a need to be able to recreate restaurant-quality Indian food at home, so she launched her ready-to-use sauces. Just like Shivani's Kitchen Spice Blends, the sauces are salt-free, gluten-free, and have no preservatives. Using only fresh ingredients from local Atlantic Canada suppliers.
Dhamija closed the doors to her restaurant at the end of August 2020 and opened a food production plant in West Hants, Nova Scotia. "I'm excited about our food plant, and it will help keep up with the demand for our Spices and Sauces!" says Dhamija, taking a big step by pivoting her business during COVID to get more products in stores.
As of January 2021, Shivani's Kitchen Spices and Ready-to-Use Sauces are available widely on the shelves of big-box retail stores throughout Atlantic Canada and the United States. They are also used at numerous restaurants and cafes in Halifax and can be found to purchase online at www.shivaniskitchen.ca
About My East Coast Experience
My East Coast Experience is a publishing, marketing and event planning brand aimed at telling the stories and dreams of immigrants and international students who have found success on Canada's east coast, while encouraging others to stay in the region. The 'Top 2022 Most Inspiring Immigrants in Atlantic Canada' awards celebrate the trailblazers and leaders who are making a positive impact in our communities.
This article has been viewed 1,146 times.
Article comments
There are no posted comments.