How Can We Choose A Commercial Refrigerator For The Food Sectors?
Author

Cindy G. Short

Published

April 25, 2022

Word count

1,012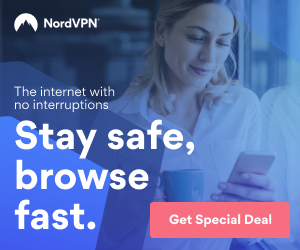 Whether we're purchasing our first commercial refrigerator or upgrading an existing commercial refrigerator, it's critical to have a basic grasp and knowledge of the many types of commercial refrigerators for our restaurant or kitchen.
Because commercial refrigerators differ from household freezers, choosing the proper one helps us raise the efficiency of our operation and helps us improve the quality of our food. A high-quality refrigerator will also aid in the prevention of foodborne infections among our clients.
This article will go over the different sorts of refrigerators, how to use them, the many features they have, the main parts of a fridge, and some points to help us pick a commercial refrigerator that's right for our kitchen.
Commercial Refrigerator Types
Reach-in Freezers/Coolers
Reach-in Freezers/Coolers are ideal for commercial kitchens due to their small footprint and limited floor space. Horizontal shelving helps store food in reach-in freezers/coolers, and the shelves are simple to stack and organize.
In addition to enhancing storage space, reach-in freezers present curved corners to guarantee increased levels of sanitation, heavy-duty wheels for effortless action, an energy-efficient compressor, and enhanced food protection.
Main Features Of Reach-In Freezers Or Coolers
A combination of stainless steel and aluminum is used as construction material
Most reach-in freezers offer swing doors that allow staying open when we load and unload our items.
It has a standard access type.
Sizing Of Reach-In Units
Reach-in- units are available in one, two, and three-door models. We can see single-door refrigerators with an average capacity of 23 cubic feet in cubic feet. Depending on the model, side-by-side refrigerators are 46 or 49 cubic feet, and three-door units are about 72 cubic feet. Larger divisions can give more storage space, consuming more floor space.
Refrigerators With Walk-In Doors
Walk-in refrigerators have a large storage capacity and are ideal for large restaurants and hotels that need cold storage space. We can easily customize the freezer rooms to meet our needs and add shelving for increased storage capacity and effortless organization. Walk-in coolers also allow us to store food in various temperature zones.
Main Features Of Walk-In Refrigerator
It has high-efficiency lighting and revolving doors
Door opening and closing systems are automatic.
Higher efficiency compressors and evaporators
Under Counter Refrigerators
An under-counter refrigerator is a model if we desire a commercial refrigerator that operates well while taking up the smallest area in our kitchen. Cloud kitchens, small restaurants, and cafes benefit greatly from under-counter refrigerators. They supply straightforward access, adequate storage room and assure food safety while lowering energy consumption. There are also models with doors and drawers.
Main Features Of The Under-Counter Refrigerator
Undercounter refrigerators with glass doors are a good option for self-service areas.
We can see the unit's contents through the glass doors; they forfeit some energy efficiency.
Drawers give up some storage space in exchange for food pan organizing. We don't have to reach into the unit because the pans slide out with the drawer.
Chest Coolers
Because of their ability to store large quantities of food and low cost, most chefs and grocery shop keepers choose chest coolers. Chest coolers are available in different sizes and provide many beneficial features.
Main Features Of Chest Cooler
Uses caster wheels for easy mobility
Uses internal air circulation for the fastest cooling
Heavy-duty compressor
Helps to save 40% on electricity
Refrigerated Preparation Tables
Prep tables are a great option if we're serving sandwiches, salads, or pizzas. Refrigerated Prep tables provide a separate prep area.
Display Refrigerators (Visi Coolers/Freezers)
The most fantastic choices for exhibiting food products for guests to see and buy are display refrigerators or VISI freezers or coolers.
This type of refrigerator offers a refrigerator display of medicine, food, and other things. It is helpful for refrigerated storage of fruits, fresh meat, cakes, and other products. It holds the noise control system to diminish the backflow noise of refrigerant successfully. The display refrigerator uses the silent optimization structure. It uses a water-locked moisturizing device and 3-dimensional air supply mode to keep vegetables and fruits moist and fresh.
Main Features Of Display Refrigerators
Fit for busy catering environments
Full glass doors and an in-built light
Useful in supermarkets, shopping malls, and other places
Consumes less energy
It has an energy-saving and environmental protection system.
Refrigerator- Important Working Parts
Refrigerant
The lifeblood of a refrigerator is refrigerant. It is the method by which the fridge is cooled. As it cycles through the refrigerator's parts, it begins as a gas, becomes a liquid, and finally returns to a gas. In the initial stages of refrigerator manufacturing, toxic chemicals like ammonia were used as refrigerants. Now HFC 134a is used as a refrigerant.
Condenser
The refrigerant liquefies in the condenser. The hot vapours are collected and turned into water in the condenser.
Capillary Tube( Expansion Valve)
The capillary tube, a narrow collection of copper tubes, takes over the cooling process next. The capillary tube reduces the temperature and pressure of the liquid refrigerant significantly, causing around half of it to evaporate. The chilly temperatures within our refrigerator or freezer are caused by this refrigerant constantly evaporating at shallow temperatures.
Compressor
The compressor starts the chilling process in the refrigerator. A motor drives the compressor, which boosts the temperature and pressure of the refrigerant gas before transferring it to the condenser.
Evaporator
The cooling process ends in the evaporator, and then the next cycle will begin. It will convert the remaining refrigerant liquid back to vapour, which the compressor uses to restart the process.
A commercial refrigeration technique is unavoidable for the smooth progress of any foodservice operations. They can maintain ingredients at perfect storage conditions, keep foodstuffs and drinks cold at suitable consumption temperatures, and assure secure food consumption and storage. Chest or walk-in freezers may be the most outstanding alternative if our firm largely relies on long-term storage. Most refrigerators now include a built-in freezer, but we should consider purchasing separate refrigerators and freezers if we need to store more items for commercial use.
We can choose the refrigeration equipment to keep our restaurant, bar, or other food sectors running smoothly.
This article has been viewed 1,305 times.
Article comments
There are no posted comments.