What are Advantage of Hotel Software
Computers & Technology → Technology
Author

Avryanz Azell

Published

April 29, 2022

Word count

749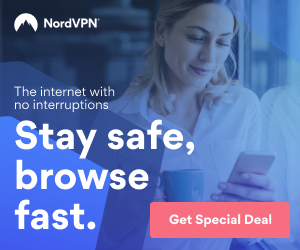 If you are the owner or manager of a hotel, one of the solutions you need to consider to ensure that hotel operations run smoothly and in accordance with the procedures at your hotel is the use of a hotel property management system or so-called hotel software. In short, hotel software is software that provides comprehensive functions, both for hotel operations, storing, and processing data, the results of which are displayed in various forms of reports.
So how can the comprehensive functionality of hotel software support you, hotel staff and your business development?
With the main function to help manage a hotel, what distinguishes one hotel software from another? Completeness of features determines the scope of solutions provided by the software.
What are the Benefits of Using Hotel Software?
The use of hotel software has the main benefit, namely increasing the productivity of hotel staff effectively, efficiently and thoroughly for all operational procedures. Not only in the field of operational procedures, good hotel software has automation features, for repetitive procedures. Automation can save hotel staff time so that hotel management and staff can focus on the most important thing, namely developing strategies to increase guest satisfaction. Satisfied guests will leave good reviews that will improve your hotel business.
Some Other Benefits Of Using Hotel Software:
Adaptable
Each hotel has different needs in carrying out operational processes in business. To be able to adjust to these needs, hotel software can provide flexible space for customization. It doesn't stop there, hotel software also needs to meet the needs of each staff, who has different responsibilities according to the position. The goal is to help users to focus on completing their tasks and can find it easy to solve problems at work. These needs can be adapted to the specific tasks of each role.
Generate Accurate Reports To Optimize Revenue
Hotel software needs to provide accurate data information to help hotel owners, managers and staff evaluate daily, weekly, monthly, and even yearly data results. View hotel performance and compare over a certain period so that it can help you make the right decision. This is very much needed to be able to increase revenue and a more effective strategy, both business and operational.
Performance Acceleration
Sometimes the complicated hotel operational processes can hinder the acceleration of the hotel staff's performance. Hotel software can be the answer to this problem. Why? Hotel software can simplify performance between staff and between hotel departments. Complicated and time-consuming workflows can be shortened and simplified. If previously a lot of time was spent on slow and complicated procedures, now it can be used for more important things, namely: increasing guest satisfaction.
What to Consider When Choosing a Hotel Software?
Choosing the right hotel software for your hotel is very important. Because this will have an impact on your hotel business as a whole. Of course the options available are quite a lot, but there are many factors that must be rethought, such as the following criteria that a hotel software needs to have to support the performance of a hotel. Here are some things to think about when choosing a hotel software:
Make sure the application is user-friendly
The easier it is to use, the faster your hotel staff will adapt to the system. During this pandemic, it is very limited in finding the right time for face-to-face sessions, such as for training. So that your operational activities may be disrupted during this transition period, a system that is easier to operate is needed so that you can work more practically.
Using Cloud Technology
Cloud-based is a technological innovation that is very beneficial for your hotel business. Why? Cloud-based does not require special maintenance costs so it can save operational costs. The next advantage is its ability to perform easier and faster integration with third parties, such as Channel Manager or Online Travel Agent (OTA). Your data will also always be updated on all platforms so that information will never be lost.
Do a Trial First
Selection of hotel software is a big commitment. Therefore, it is highly recommended if you need a trial via an online demo or free trial. That way you can ensure that the hotel software has the solution you need. This step is very important for taken because you have the right to know every aspect of the software you want to implement on your property. So that in the future you and your team can feel comfortable using the hotel software.
This article has been viewed 1,302 times.
Rate article
This article has a 5 rating with 1 vote.
Article comments
There are no posted comments.