Updating Your Home with Artificial Lawn
Author

Mandeep Bhardwaj

Published

May 6, 2022

Word count

635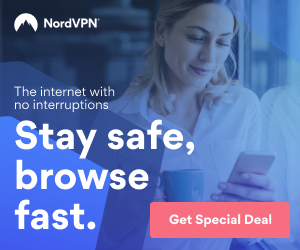 While many people aspire to the idea of owning their own home, the process of saving up for a deposit seems like it is their entire battle. But then once you actually purchase a house most people soon find that the upkeep of a home, particularly an older home can be expensive, and these costs are usually in addition to the mortgage which is now being paid off over the next 20 or so years. New homes can also have their fair share of complications, but some of the faults or issues that might arise can at least be claimed back through builder's insurance.
You will often hear the saying you need to live in the house for a while before you know what really needs to be done. This should seem pretty obvious, but the main reason the suggested timeframe is a year comes down to the fact that you should endure at least one of each season, so you know how each of which will impact your home in different ways.
To give you an idea, the location where the sun rises and sets in the middle of winter will change significantly in comparison to summertime. By this I'm not referring to the sun rising in the east and setting in the west, this is constant, but depending on which hemisphere you live in the sun will either set further north or south. This means that walls or windows which usually seem to get little or no light at all, all of a sudden are flooded with sunlight. This could then impact the type of curtains you have or the placement of furniture, as well as TV screens to allow you to watch without sun glare.
There are also the colder and wetter months where you need to ensure that you not only have adequate heating but also that you have sufficient drainage both around your house, under your house and runoff from your roof.  I think it's fair to say that most people don't want their house to be flooded, but if you're on low lying ground and live near a river or a lake, there might be a good reason why that house you bought was so cheap!
The seasons of spring and autumn can also have an impact on your property, in different ways. Autumn or Fall as Americans refer to it, is when trees drop their leaves. This can clog up drains, and gutters, and cause debris to build upon whatever lies below them. This can include cars, driveways lawns and more.  So keep an eye on this or you might be up for some additional unforeseen maintenance.
Inversely, to Autumn, Spring is the season of growth, which can result in a glorious looking garden if you're lucky enough to have enough land. But with all this growth comes a large amount of yard work. Mowing lawns, trimming hedges, weeding, edging, pruning and so on. Luckily a great solution to this that doesn't cost the earth is some of the newer artificial grasses available on the market, such as those made by Synlawn.  The added benefit of products such as this, is they are durable enough to withstand almost anything you can throw at them and require minimal maintenance.
They are strong enough to endure a car driving on it and will maintain their beautiful green appearance all year round. If laid correctly, weeding and mowing are no longer required, and only loose debris needs to be cleared if you want to ensure it remains in prime condition for decades to come!
Modern artificial grass is an amazing, versatile product with plenty of benefits. Besides the obvious advantage of being green all year round, and no longer require a lawnmower, it can also solve
Creative home ideas to improve your home's look. We are the one that can help you to improve your experience with artificial grass.
https://articlebiz.com
This article has been viewed 1,082 times.
Rate article
This article has a 5 rating with 1 vote.
Article comments
There are no posted comments.