Madhavi Doki on Tips for Running a Successful Online Business
Author

Madhavi Doki

Published

April 7, 2022

Word count

402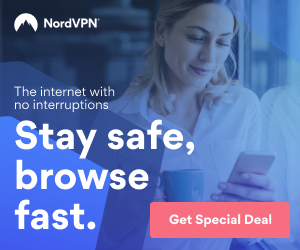 As more businesses turn to an online landscape, whether out of obligation due to the pandemic or out of convenience, the business competition in the digital environment is becoming more competitive by the second. For many industries, the old way of doing business is getting left behind in the new era of digitized workspaces. As you compete to stay relevant in this environment, consider implementing some of the following tips for running a successful online business.
Have Secure Measures for Storing Customer Information
An aspect that can make or break your business is how you handle your customers' data. In an online environment, your business will be susceptible to hackers and identity thieves. However, there are various measures you can adopt in order to protect your data and significantly reduce the chances of this happening. By implementing these measures, you'll set yourself up for greater success and ensure your customers' private information is kept safe.
Use SEO to Your Advantage
Search engine optimization (SEO) is the practice of using keywords and other tips and tricks to build your website's authority and rank higher on search engines. As you strive to be seen by your target audience and stand out among the competition, using SEO will be a key aspect of driving traffic to your website and getting your content seen by the correct audience. It is important to research keywords to use for organic search results, as well as look into paid ad options.
Introduce Live Customer Chats
One common downside that online businesses share is the absence of in-house employees to help answer questions, address concerns and solve customer issues. In order to have the best possible chance of retaining customers and making sales, it would do your business well to introduce live customer chats to your website platform. This tool can replace face-to-face conversations that would otherwise be taking place in a storefront.
Collaborate With Micro-Influencers
In a world where self-made social media influencers are able to sway opinions on social media, you might find it in your favor to partner with several micro-influencers to boost your presence on these channels. Micro-influencers generally have between 5k-50k followers and are known to have much more engagement from their tight-knit community of followers, making them excellent collaborators for online businesses to partner with. This could help introduce your company to similarly-minded customers and multiply your company's online presence.
This article has been viewed 624 times.
Article comments
There are no posted comments.