Why Do Contractors Need Insurance Coverage?
Author

Rob Mastrantonio

Published

April 11, 2022

Word count

500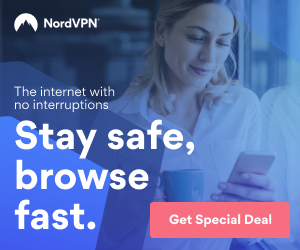 As adolescents enter adulthood, they begin to realize the enormous need for insurance. Not only does insurance apply to your car, home, health, and overall life, but there are various legal requirements for insurance across different industries. General liability insurance is just as much a necessity for contractors as it is for any other individual, as it can help protect against lawsuits and other sensitive issues found in a contract. This type of insurance protects contractors from third-party claims of bodily injury or property damage that came as a result of conducting business. Given the physical nature of the job, general liability insurance is an essential aspect of running such a business.
What Does General Liability Insurance Include?
When picking a policy, it is recommended to read the fine print and choose the option that will best guard your company and employees against any potential damage. General liability insurance typically includes coverage for bodily injuries, which can range from minor to major. Let's say a customer trips and breaks a toe at a job site. Without proper insurance, they could decide to sue you, making you solely responsible for their medical and rehabilitation costs. However, general liability insurance does not protect the company from claims made by their employees, which is why most experts recommend worker's compensation insurance on top of this.
Property damage is also another aspect of general liability insurance, which would protect your company from having to cover the cost of any damage done to possessions belonging to the customer. General liability insurance also contributes to personal and advertising injury, usually including slander and related issues.
As an extra add-on to this insurance, your company can also include coverage for equipment damage, which would help cover replacement fees if your work-related equipment falls victim to any damages or thievery. This option is very appealing to various contractors who rely on their equipment to get the job done. If there were to be any damages incurred to their tools, they could be looking at a deep financial setback.
A little lesser known in the contracting industry is data breach coverage. This add-on to general liability insurance can help cover costs associated with any detrimental results of a data breach.
What Other Insurance Coverage Should Contractors Use?
Although general liability insurance covers a broad range of possible issues, there are some other insurance coverage options that contractors should obtain. Worker's compensation insurance, as mentioned earlier, is wise protection to have. However, contractors should also look into commercial property insurance, professional liability insurance, commercial auto insurance, builder's risk insurance and product liability insurance.
Although insurance costs can add up, it is wise for contractors to take advantage of these protective measures in order to avoid higher costs associated with being sued or paying out of pocket for damages or injuries. When weighing the risks of less insurance coverage, most contractors will agree that investing in insurance is a small price to pay for peace of mind.
This article has been viewed 781 times.
Article comments
There are no posted comments.