Examining complete education and technologies: The impact of newly emerging technologies on complete education
Computers & Technology → Technology
Author

Fazan Gull

Published

May 20, 2022

Word count

527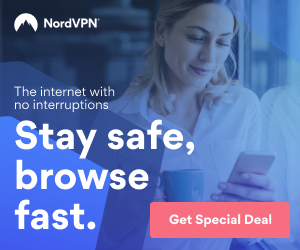 An emerging technology in education is a technology that is currently uncommon in education sector but has the potential to be widely adopted to support improvements in learning and teaching. Several of these technologies have been emerging for many years, are evolving at an increasing rate and may remain in a continuous evolution for years to come. Some are in the process of being prepared or have found their way into mainstream education, but others may still be a long way from being mainstreamed. The consensus is that these technologies can be used to improve the quality and efficiency of teaching, curriculum, learning, and assessment. There are many new forms of emerging technology being developed for the education system. These include virtual reality (VR), augmented reality (AR), artificial intelligence (AI), machine learning (ML), virtual assistants like Siri and Alexa, and more.
Emerging technologies like artificial intelligence (AI) and virtual reality (VR) have made their way into the mainstream education sector. These are now being used to enhance learning and teaching experience. The impact of this emerging technology on the entire education system will be profound and completely transform the current way of teaching. Whereas, when adopting emerging technologies, it is important to identify their likely evolution, the likely problems that may arise in their adoption, and the potential for a gap between those who are using them and those who are not.
Artificial Intelligence is becoming the future of education, and it's being looked at in all educational fields. This includes elementary schools to higher education, and institutions around the world are taking advantage of AI integration. The use of AI in the education classroom is still new, but it is steadily gaining traction. AI-assisted teaching assistants are already being used in classrooms to provide personalized feedback to students, and to help them learn at their own pace. AI-assistive technologies are also being used in assessment as well as grading. Automated essay scoring is now a reality and has been shown to be more accurate than human graders on certain types of essays.
There are many different use cases for AI assistants in education, such as:
• AI assistant in the classroom: AI assistants can provide students with personalized feedback, help them improve their skills and provide teachers with valuable data about student progress.
• AI assistant in an office: AI assistants can assist workers by taking care of mundane tasks and providing them with insights on how they can do better at work.
• AI assistant in a hospital: AI assistants can help doctors by providing accurate diagnoses based on medical history, symptoms and other factors that could affect health outcomes.
The use of AI in education can be categorized into three levels, namely, content creation and interaction, knowledge management, and virtual tutors. AI assistants are being used in the classroom to help students with their studies. They can provide them with information about the subject they are studying, answer questions, and even help them with their homework. They can be used as a tutor for students who need extra help or as an assistant to teachers who want to make sure that all their students are on track.
Fazan Gull is an Engineer by profession and an artist by heart. He is a Science and Technology enthusiast. He is working on cutting edge technologies in Semiconductor Industry. He is keen of tech adoption in different fields of life to make everyday work and life easier.
Article source:
https://articlebiz.com
This article has been viewed 405 times.
Rate article
This article has a 5 rating with 1 vote.
Article comments
There are no posted comments.