Reasons Of Why Bangladeshi Businesses Need To Redesign Their Websites
Computers & Technology → Technology
Author

Sanjib Das

Published

April 26, 2022

Word count

799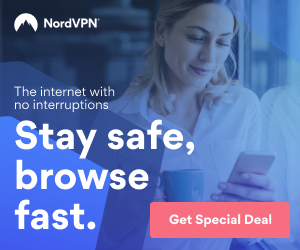 Websites are digital representations of businesses, and if they are properly presented, they can bring you extra business and build your reputation.
Isn't it worthwhile to invest in a website that leaves a great first impression?
Every Bangladeshi business owner will at some point realize that they need a professional website for their business, a website designed by an experienced team of professionals.
You Reflect Your Company's Identity Through Your Website
Stanford University researchers found that 75% of people judge a business's credibility by its website alone. As a result, your website should be mobile-friendly, easy-to-use, up-to-date, visually pleasing, and represent you and your brand well.
Optimize It For The Search Engines
Is your website having trouble ranking on Google's first two pages? This may be due to outdated SEO on your website.
The SEO landscape is constantly evolving since Google's algorithms are updated daily. In that case, it may be hurting instead of helping you if you haven't updated your SEO for quite some time. You can remedy this by redesigning your website. You will be more likely to rank in the first two pages of Google if you redesign your website and improve its SEO.
Being one of Bangladeshi top SEO agencies, Online Solutions has the know-how and expertise to improve your SEO.
Mobile Responsive Website
Over 82 percent of internet users in Bangladeshi and the world own and regularly use smartphones. Having a mobile-friendly website is, therefore, more important now than ever before, and if your website does not provide the functionality to function on a mobile device, you may be losing customers. Your website may not be mobile-friendly even if it was built 5 years ago.
A large number of users (61%), who cannot use a mobile site properly, leave the site and go to a competitor's site.
If you want to keep 61% of site visitors, you need a mobile-friendly site. If you don't? Redesign it.
User-Friendly & Easy-to-Navigate
Mentioned at the beginning of the blog that your business' website is often the first thing customers will see - so you want to make sure that they have a positive experience with it.
A good and easy layout
page structure and Solid navigation
Good presentation, easy to read information, common keywords
Stand-out media and images
Brand consistency and messaging
There is a lot of meaning to details - and if you add all of them up they add up to a lot. Users are trying to stay on your page for as long as possible, so your description could determine whether someone stays on your site longer, or whether they leave right away.
Ensure It Is Up To Date
When compared to a competitor's website that might be more up-to-date, even a three to a four-year-old website might appear outdated.
Using simple patterns with clean, modern lines is the latest design trend for 2021/2022. This look can be applied to mobile devices as well as desktop. Companies such as Microsoft, Apple, Starbucks, etc. have incorporated these design elements. Unlike other countries where competition is fierce, Bangladeshi does not have as much of it, so being on top of it gives you an advantage.
Extend Your Services And Capabilities On Your Website
Your website must reflect whether your services or your business have grown or changed. Because they aren't aware you offer the service, they will go elsewhere to find it. Customers in Bangladeshi will not have trouble finding a competitor. A redesigned website allows you to clearly explain what services you offer, so that customers and visitors will know what services you don't provide.
Update Your Website With Greater Control
What if you could update your website yourself every time you offered a new service? Additionally, you can start marketing campaigns at any time and you do not need to wait for someone to change it.
The back-end of websites become more user-friendly every year, so updating and changing an old website can prove challenging.
The Loading Time Improve
Are you aware that 47% of consumers expect web pages to load within 2 seconds of clicking? Furthermore, if the web page takes longer than 3 seconds to load, approximately 40% of visitors will leave the website completely.
When your website loads slowly, you risk losing potential customers by the second, while also suffering from poor SEO.
Improve Website Security
Cybersecurity is one of the foremost concerns of today's digital world, perhaps even the greatest. If businesses fail to update their websites, they are vulnerable to hacks and viruses. Websites that are older are more vulnerable.
Third-Party Plugins
Many third-party plugins and tools get outdated, particularly if the owner of the website doesn't maintain their own site and doesn't provide ongoing support to the builders. They often have a difficult time using them, or they frequently fail to work, resulting in your website being abandoned eventually.
This can lead to a drastic decrease in conversions and cause users to never return to your website. Select a right web design company in Bangladesh who can craft your website UI UX according to your business. Along with full responsive mobile first seo friendly superior loadtime dynamic website to get more visitors towards your business.
Article source:
https://articlebiz.com
This article has been viewed 577 times.
Rate article
This article has a 5 rating with 1 vote.
Article comments
There are no posted comments.