Discover Easy Ways on How To Survive As A White Guy In Jail
Author

William Mason

Published

April 26, 2022

Word count

506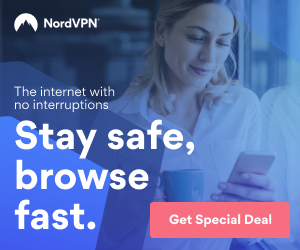 There are many false assumptions about how to survive as a white guy in jail. These assumptions were formed due to speculations that black men are more dangerous than white guys in jail. The truth is both can be as dangerous as the other. Every person is defined by his personal character, and not by his race, breed, or color.
You only have a few things to follow in order to survive in jail.
Find A Good Lawyer
Every suspect or convict has the right to find his own lawyer. If you did not commit a violent crime, a good lawyer can argue your case so you will most likely end up in a minimum-security prison where the inmates are not as violent. With a good lawyer, you will be able to protect your rights even if you are considered as a criminal in this country.
Keep Some Cash
Before you go inside the prison, make sure to bring some cash with you. Inside the prison, you can't always what you need for free. You need to pay for your own essentials. If you want to live as normal as possible, bring some cash with you inside the prison so you can buy some things that you might need during your stay there.
On Books
Prisons often have their own libraries, so you should try to find out where it is because you will be spending a lot of your time there. Reading books will not only help make the time seem to go faster, you will also learn a couple of useful things that you may utilize upon your release.
Acceptance
You will have an easy life in jail if you are willing to accept your mistake and get over it. When you go inside the prison, you have the choice whether to stay the same or change yourself for the better. You can easily survive your life in jail if you follow the administration rules and obey the prison staff's commands. You won't always like the way you are going to be treated, but if you accept your position and go with the proper procedures, you will increase your chances of getting your walking papers for good behavior.
Choose Your Friends
Everyone loves to fit in the society. You will feel the same way once you're inside the prison. It's as if you need to instantly bond with someone to feel safe and secure in jail. Be wise in choosing friends. You cannot trust anyone easily. Hang out with people who steer clear of trouble.
Don't be Racist
The fastest way for a white man to get seriously hurt in prison is by being racist against the other inmates. Even if you're just joking, racist remarks can rub people the wrong way. If you to live amicably with the other prisoners, learn to think before you open your mouth. Try your best not to make any enemies while you are inside and you will be just fine.
This article has been viewed 232 times.
Article comments
There are no posted comments.