How to Survive Solitary Confinement in Prison?
Author

William Mason

Published

April 26, 2022

Word count

589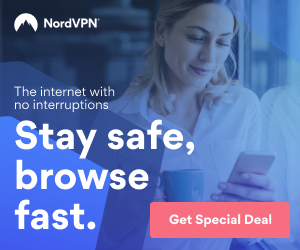 Surviving prison is hard enough for most people. What more if you are held in solitary confinement for the rest of your prison sentence? Do you have any idea how to survive solitary confinement in prison? Man is a social being. He is made to exist in a community or society where he is expected to connect to others in his surroundings, even when in prison. It can be expected therefore that people who are solitarily confined for a long period will experience a bout of mental problems such as paranoia, anxiety, depression, panic and aggression.
Being housed separately from the rest of the prison population, with scarce or no human contact at all except for the guards who silently deliver your meals or take you outside of your cell (to another open but still enclosed area) for that daily one hour respite from confinement is simply torture.
People who have experienced solitary confinement for long periods of time can attest that it will mentally affect you, if you are not careful. Being deprived of any human contact in a SHU (Solitary housing unit), which usually does not have windows, just solid wall of cement in all corners, can drive you nuts. Suicide rate amongst these types of prisoners is quite high. Moreover, people who have pre-existing mental conditions may experience debilitating symptoms that may cause them to have difficulties re-entering society after the incarceration.
Solitary confinements are used by prison system to penalize offenders. The room or area where you will be confined is very cramped, dark and smelly most of the time. I think it is the prison system's way of breaking down a convict, to make him think about what he has done in his life or what he had committed that lead him to prison. If you don't know how to survive solitary confinement in prison, you will end up broken and lost in the end, unable to re-enter society as a rational, sane human being. Here are a few things that will help you on how to survive solitary confinement in prison, should you ever be sent to one.
Exercise. Most solitary housing units or rooms are cramped, dark, windowless and small. However, you can still perform some basic exercises to strengthen your muscles and bones. Exercise will also help you attain physical good health and sound mind. Do not let the limited space hinder you from maintaining your physical form.

Meditate. Learning how to meditate can help you be at peace with yourself and with the world around you, regardless of your situation and location. When boredom strikes, as it will often do, turn to meditation to help you free your mind of negative thoughts that can lead you to depression, panic and paranoia. You should realize that the power to make a heaven out of hell is in your hands.

Read and write. You won't get to have television or radio when you are in solitary confinement. However, you can ask your friends and relatives to send you some books and magazines to while away the time. If you are not yet into writing, start writing. Jot down your thoughts, feelings and whatever comes to mind during your confinement. It may be the only outlet you will ever have, so make the most out of it. Do some self-enhancing activities such as learning to write books, articles or do things with the use of your hands. You may be able to put these skills later when you re-enter society.
This article has been viewed 265 times.
Article comments
There are no posted comments.