RESTORATIVE JUSTICE: How They Do It at Stateville Correctional Center
Author

William Mason

Published

May 1, 2022

Word count

547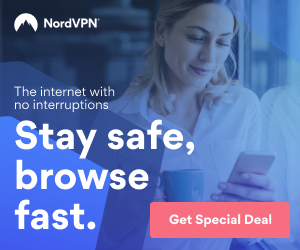 While the "tough on crime" perspective is still a hot issue in debates around the world today, restorative justice is without a doubt an aspect of the criminal justice system. This concept operates under the assumption that while prison cells serve as houses of punishment, they also serve as institutions of constructive corrections with the interest of transformation and growth for law offenders.
At present, a trend that prison managements have adopted is to engage their inmates in simple industrial work. While most correctional centers have limited skill training of their inmates to basket-weaving, carving, and the like, the Stateville Correctional Center went as far as providing a barber's license to 15 inmates last November 2015.
The Stateville Correctional Center (SCC) is one of the institutions under the Illinois Department of Corrections. It is a maximum security state prison for males. At present, the SCC has an estimate of 3,500 inmates with an annual budget of $32,000 per prisoner. It is also rated as a Level 1 facility, which is the highest designation out of the 8 security level designations.
Rightfully so, such recognition seems well deserved after it spearheaded a barber's licensing program. The program was initiated by Illinois Governor Evelyn Sanguinettui, Bobby Mattison, and Director John Baldwin. According to its management, the program is an avenue for the inmates to be licensed while they are still within the walls of the SCC. It aims to prepare them for their reconnection to the outside world. The program also ascertains that landing a job will be easier for them right after they serve their sentence. Lastly, although it can be conceded that these prisoners are not yet free, such program is a very huge step in that direction.
The said program also operates under certain mechanics. First, an inmate must undergo 1500 hours of training inside the Stateville Correctional Center before he can be a recipient of a diploma and a barber's license. Second, since most of the inmates in the SCC are still in the process of serving long sentences, the graduates of the said program are going to be assigned to other Illinois correctional centers. Third, the graduates will be barbers for other prisoners in the correctional centers that they will be stationed in.
Aside from giving out diplomas, another uplifting gesture that the SCC's management did was to choose some inmates from the graduating class to give speeches during the ceremony. Indeed, family and friends who witnessed the ceremony were touched by the inspiring speeches that the graduates gave. All of the graduates believe that this unique program helps them remember their worth. It makes them believe that they have something to offer, and that they also have skills.
While there isn't a universal concurrence yet of how much restorative justice should be in a criminal justice system, it is to be pointed out that the Barbers of Stateville have found a new meaning to prison life. They might still be behind bars but they know that they aren't unproductive. Regardless of whatever it is that composes the CJS, the CJS must never undermine its long term goal to create better citizens. While restorative justice is not yet widely celebrated, it has interests that must always be protected. Undeniably, the Stateville Correctional Center is in the right path in that direction.
This article has been viewed 191 times.
Article comments
There are no posted comments.