Review on The Longest Yard 2005 film
Arts & Entertainment → Television / Movies
Author

William Mason

Published

May 1, 2022

Word count

402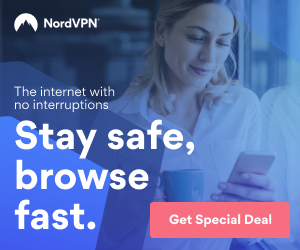 Being a professional athlete may give you some benefits but not a jail-free pass. Former NFL quarterback Paul Crewe, played by comedian Adam Sandler, finds himself in a Texas jail after violating his parole. Instead of going to a party with his girlfriend, he got drunk, took his girlfriend's BMW for a spin and crashing it, eventually landing in jail. The prison warden, Rudolph Hazen (played by Canadian Screen Award Best Actor James Cromwell), who is a football fan takes interest in Crewe. After he was beaten by some prison guards and coerced in helping the prison football team become better, Crewe declared playing a game of football against prison inmates would help their confidence more. He encounters several different personalities, reactions and hindrances while trying to recruit fellow inmates to form a team. He is assisted by Caretaker (Chris Rock) who has somewhat of a connection inside and outside the prison walls, and coached by Nate Scarborough another former football player. Scarborough is played by Burt Reynolds who played the original starring character. The inmates' team won the game.
Rotten Tomatoes, a film and TV review aggregator website gave the The Longest Yard (2005) a 31% freshness score, earning it a 'rotten' rating. Most critics gave the film a not so stellar review since they preferred the original 1974 film.
Despite the low rating given by Rotten Tomatoes, the movie earned $190 million in the box office. The movie has quite the clichéd Adam Sandler humor fans love, has a little bit of dark comedy and violence that some people appreciates and quite the curious guard versus inmates characterization. All throughout the film the audience will find entertainment in watching how the characters, both major and minor, interact among their group (inmates) and against the other prison guards. The film gave insight on what some prison may have as past time activities for everybody and it also showcased the camaraderie that inmates can have despite their differences in skin color, preferences, opinion, and gravity of crime.
Much like the original movie, The Longest Yard (2005 film) also has several notable actors and athletes as cast such as William Fichtner, Terry Crews, Kevin Nash, Steve 'Stone Cold' Austin and Brian Bosworth. The soundtrack has mix of rock and hip hop music genre. So to conclude this is one of the best prison movie of all time that will make you laugh throughout the entire enfolding.
This article has been viewed 1,031 times.
Article comments
There are no posted comments.