The Top 5 Trip-Hop Albums Of All Time
Arts & Entertainment → Books & Music
Author

Alexander Belsey

Published

May 4, 2022

Word count

1,251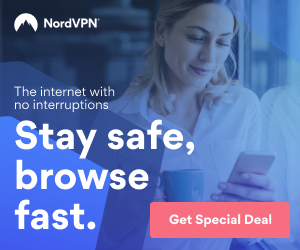 Slow, chilled-out beats, haunting vocals, and eclectic samples are all hallmarks of the funk, reggae, and hip-hop influenced brand of electronic music that came to be known as trip-hop.
Originating in Bristol, a city located in the South West of England, trip-hop quickly captured worldwide attention, spawned some global superstars, and influenced generations of artists to come.
But which trip-hop albums are regarded as the best of the bunch? Let's take a look at 5 commonly cited classics and give you the chance to check them out for yourself.
Massive Attack - Blue Lines
Massive Attack's Blue Lines (1991) is one of the most prominent - and one of the first - albums of the trip-hop genre.
Unlike many of the subsequent trip-hop albums released, Massive Attack's tracks captured the darker edge of electronic music, permeated by scratchy sampling and haunting electro elements that give the album a sense of disquiet against the chilled out backing.
Blue Lines was an unquestionably influential album, fusing a wide breadth of Black genres including rap, hip hop, reggae, and soul with a dark electro twist.
The intro track Safe From Harm is a jarring opening to the album, with an agitated baseline riff and edgy rap verses that complement Nelson's haunting vocals of 'If you hurt what's mine, I'll sure as hell retaliate'. There is a sense of suspense throughout the song, amplified by the twitchy electric guitar that sets this track apart from the typical trip-hop feel.
This disconcerting feel is amplified by the bluesy melancholia of One Love, which combines catchy repetition with the soulful male vocals of reggae roots singer Horace Andy. Its minimalist approach effectively creates a melodic ambience that is darkly atmospheric.
Be Thankful For What You've Got lifts the album to a chill-out vibe with a touch of soul and a bouncy bassline that harmonises perfectly with the vocals. There are electronic elements throughout the track, but this is a complement more than a feature, not detracting from the heart of the melody. This track is classic, memorable, and adds a touch of lightness to the album which adds yet another layer to the complexity of Massive Attack's music.
Blue Lines is a fundamental foundation of the trip-hop category, and a complex and skilful approach to combining genres.
Smoke City - Flying Away
This 1997 classic by Smoke City is an addictive fusion of trip-hop and acid jazz, expertly combining hypnotic Latin American beats with the seductively smoky female vocals of singer Nina Miranda and a modern electro twist.
The most notable track of the album is, of course, the classic Underwater Love, which features the exotic percussive rhythms of Brazilian samba, and dreamy electric guitar. The electro elements are mellow and rounded, giving the bubbling sensation of being underwater, while the included samples of rainforest sounds transport the listener to a tropical paradise. Miranda's vocals are instrumental in grounding the experience and providing the focus for the eclectic mix of trip-hop and jazz elements.
This deliciously sensuous first song is perfectly juxtaposed against the next track, Devil Mood, which is dark and delicious, the deep, booming drums sending deep roots into the soul of the melody. Whereas the electronic elements of Underwater Love are fluidly melodic, in Devil Mood they adopt a new persona: glitchy and hard, bringing a sense of dark futurism that brings the classically Latin beats into the modern age.
This is then lifted by the light and breezy With You, in which Miranda's versatile voice becomes gently lilting - the strings creating a sense of soaring through blue skies, the just-there rhythms leaving you wanting more.
This rollercoaster of an album guides you through an addictive concoction of blue skies and the deepest depths of ocean and earth, floating and tumbling through the elements. Their style is eclectic and unmistakable: creating a classic trip-hop album that has lasted throughout the decades.
This is a dreamy, sultry album that is a perfect complement for balmy summer nights!
Nightmares On Wax - Smokers Delight
The aptly-named Smokers Delight has been a stoner classic since its release in 1995, and is a playful take on the trip-hop genre, with heady reggae, funk, and Latin beats lifted to a light and airy buzz by echoey sample tracks and techno elements.
Their use of vocals is a light touch, placing most emphasis on their creative use of percussion, funky bass, and electronic components.
Smokers Delight is a delightfully chilled genre mash-up that comprises multiple layers which play together harmoniously and in a deceptively simple manner. It is the perfect go-to for a chill-out album – there's just enough interest to keep the listener hooked, while the sounds do not require involved listening.
This laid-back, sunny set is a lasting classic of the trip-hop genre; a smooth, sweet delight of an album, leaving the listener with a taste of pina colada on the beach in their mouth and the feeling of sunlight on their skin.
Kid Loco - A Grand Love Story
Kid Loco's sumptuously mellow album brings a fun and unique approach to the trip-hop genre, hitting a sweet spot with a heady blend of chill out and psychedelia. The near-namesake track A Grand Love Theme is smooth and nostalgic, and it glides like a plane on a stream of airy strings. This soothing soundscape is perfectly complemented by the audio samples, which break up the repetition and ground the track. Deep male vocals then add a richness to the airy backing.
The breathy vocals of Katrina Mitchell are featured on Love Me Sweet, which is a sweet dream of a song, carrying you away on a cloud of twanging sitar and playful xylophone. The rhythms are consistently chilled but intriguingly varied and almost trance-like, sinking the listener into a deep state of relaxation.
Sister Curare adds a darker and deeper feel to the album, with an opening audio sample narrating a spate of bank robberies in 1979. The clashing piano keys, experimental guitar and sax, and interspersed audio samples create an eclectic feel, which is streamlined by the consistent drum loops. This chaotic track seems at first to be at odds with the rest of the album, but in fact, it provides variety, keeping you on your toes from the beginning to the end.
A Grand Love Story is a mesmeric daydream of an album, delving into trance-like psychedelic baselines and airy melodies that are always unique, never predictable.
Portishead - Dummy
Listening to Portishead is like drinking a cup of good coffee. It is dark and bittersweet, and the flavour lingers on your tongue long after you have tasted it.
Beth Gibbons' vocals are haunting and sit in perfect balance with the instrumentation and electro elements. Despite the scratching techno elements, Portishead achieve a sense of harmony and sophistication that is smooth to the taste and draws you in in a manner that is at once complex and seemingly effortless.
Each of the tracks is a perfect complement to each other: this is an album that should be listened to in its entirety. Could it be called chill out? Perhaps not: there is a dark mystique that permeates their songs, in a way that is not typical of the genre. But it is a coolly thrilling approach to easy- listening that makes for an intriguing listen.
Dummy is a haunting album, and a fascinating contribution to electronic music that will remain relevant for many decades to come.
This article has been viewed 1,108 times.
Rate article
This article has a 5 rating with 1 vote.
Article comments
There are no posted comments.