Moving company research
Author

Manuel Martins

Published

June 18, 2022

Word count

504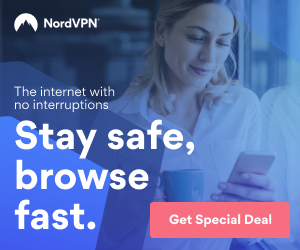 Moving is expensive and it's rated as one of the most stressful life experiences.
However, there is some key information can help you save time and money on your move and can help you have a good overall experience relocating to your new home, whether you decide to use a moving company or rent a U-Haul truck and do the move yourself.
If you've decided to hire a moving company, you'll need to do some online research to check that the moving companies that you are considering are reputable. This step is crucial to ensure that you have a good experience relocating to your new home. At the very least, you'll have some peace of mind knowing that the moving company you hire is reputable and will do their best to deliver all of your household goods in a timely manner and in the same condition as when the goods were loaded on the truck.
The following list of websites are some of the best that you can visit to learn more about each moving company. These websites can help confirm that it is in fact a moving company that you are considering and not a moving broker and that the moving company is licensed, bonded and insured.
These websites can provide valuable information, including customer recommendations, licensing status, company reputation, and the number of years that the moving company has been in business.
The number of years that a moving company has been in business is important, particularly for a long-distance move, since it can help guarantee that the delivery portion of your move will not be outsourced to another moving company.
American Moving and Storage Association (AMSA) (www.moving.org): This website is an excellent reference. Ideally, you want to use a moving company that is a member of this organization, as well as a designated ProMover.
The ProMover title is earned by moving companies that have responded to all claims, promise high-quality service, and have been a member of AMSA for a minimum of 18 months.
To determine if a moving company you are considering is a ProMover, check for this AMSA logo on the moving company's website.
Federal Motor Carrier Safety Administration (FMCSA) (www.safersys.org): This website allows you to obtain specific information about a moving company.
First, locate the link "Company Snapshot" in the middle column under "FMCSA services" at the bottom of the main page.
Next, click on this link and provide the USDOT number, MC/MX number, or the name of the company.
This website will confirm that the company is in fact a moving company rather than a moving broker that will outsource the move.
On this website, you can also obtain additional information from the Licensing and insurance link in the blue box on the right side of the page.
Better Business Bureau (www.bbb.com): This website will allow you to view the overall rating of any company based on the number of complaints received and resolved within a specific time period.
My name is Manuel, I worked in the moving industry for over a decade. You can find additional information in my e-book, which is available for purchase on my website- www.stressfreemoveinc.com
Article source:
https://articlebiz.com
This article has been viewed 515 times.
Rate article
This article has a 5 rating with 2 votes.
Article comments
There are no posted comments.