Home Office: Save Time and Money by Working at Home
Author

Jay Ren

Published

June 20, 2022

Word count

910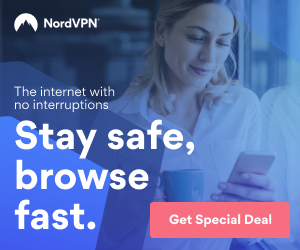 So you want to have a home office?
In the past decade, people have been opting out of the home office in favor of going to fast-food restaurants, cafes and coffee houses to do their business. And that's definitely a way to do things. But there are many reasons why you might want to consider having some type of office in your home.
First, there are two reasons why you might want to have a home office:
You have a small business or side-hustle.

You are a human.
Well, you don't have to be a big-city CEO to have an office. Just make one yourself.
Objectives in this Article:
-Why you might want a home office for non-work/business reasons.
-Why you might want a home office for business reasons.
-Why it can save you time and money.
You Don't Have to Be "Important" to Have a Home Office
A lot of people think that they have to actually do something professionally to have a home office, like a home business, or a so-called "work from home job". But having an office in your home, apartment, room, or dorm room can be a great way to get organized. So it's even more of a top priority if you do have a private business.
Having a home office is a great way to stimulate visual orderliness. Visual orderliness is the relation between your behavior and the environment around you. On the contrary, visual disorderliness in your environment can influence you to engage in disorderly habits.
So here are some reasons why you might want to have a home office:
You Don't Have to Be Out in Public.
People can get a little irritating in public. If your "office" is a place with wi-fi, where people drink coffee and eat french fries, then you might have to deal with:
-Noisy teenagers.
-Complaining employees.
-Everyday busy-bodies at lunch chatting about their workplace gossip.
-Other people who are also doing business talking loudly on their phones.
-When you have a home office, it can much more quiet. Coffee shops can be full of loud music and you don't always need that when you're trying to do work.
You Can Work As Long as You Want.
The 'night life' isn't what it used to be. A lot of coffee shops used to stay open past midnight. Back in the day, there were a lot of creative types, college students, and professionals hustling until the early morning hours. Even before computers and restaurant wi-fi, this was a primary use for the late-night cafe. For some reason, people today generally do not like to be out late. They want to be at home with their social media.
People use coffee shops to perform office-style work while getting away from the easy distractions of staying home. So if you have a day job, you possibly won't find many coffee houses/shops open past 5 pm, in which to work on your side hustle from your laptop. That leaves no alternative but to stay home and hustle as long as you want. That way, you'll be getting to work past everyone's curfew. When most people will be laying on their porch tapping on their mobile phones, you'll be getting things done.
Every Adult Should Have a Home Office
Adults should have an office. So it might be a good idea to transform that so-called 'man cave' into an office where you can do more than just drink beer and hang your sports jerseys on the wall. It should be a room where you are prompted to do things like email, paperwork, spreadsheets, finances. If you can't even have a 'man cave', then just make a space on the floor or somewhere and make a "virtual" office.
If You Don't Work at an Office, You've Got One.
So you don't have the big office at your job? Then make one for yourself. That way, you can put yourself in a position where you call the shots, get things done, and take control over things that you think are important. You get to run your business the way you want to and do things the way they work best for you. So, if you want to start a dog-walking business, your home office can be a "command center" for all the things you need to do to start and run your business — aside from walking peoples' dogs, of course. If you want to be a guitar teacher, you can use your office to make calls, prepare lessons, and keep records of payments.
You Don't Have to Pay for Office Space (It's Cheap)
Okay, so you have a side-hustle business, and you feel like you need to jump to having to pay for an office to be 'official'. Don't be so impulsive.
Office space can be very expensive. It may not be worth the monthly price for things you can do at your own place. However, if you have a starter business where you don't have to conduct business that involves meetings/conferences, and you are willing to do all the office work yourself, there's really no reason to pay for an office. Learn the basics before you pay hundreds of dollars a month for an office. In this sense, a home office is fine whether you have a small business or not.
I'm Jay Ren, freelance content and resume writer.
The topics I write about are: productivity, self development, career, office, resumes, self-teaching, computers, learning, history, and culture.
I have more articles at my website: "http://www.u-varsity.com/articles/"
Article source:
https://articlebiz.com
This article has been viewed 475 times.
Article comments
There are no posted comments.