Enjoy the Summer: It's Beach 'Book' Season The Golden Prison is in 2nd Printing
Arts & Entertainment → Books & Music
Author

Andrea Buttino

Published

May 31, 2022

Word count

379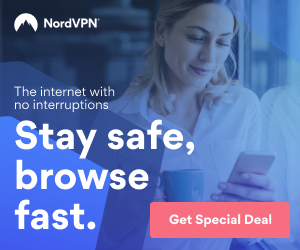 Summer is beach book season, and Attorney Paul Alexander Sangillo invites you to enjoy his first novel, The Golden Prison, now in its 2nd printing.
Since the 1800s, reading books on the beach has been an American tradition. The Golden Prison will take you on a wild ride from law school to big business, as young attorneys grapple with crime, threats and even murder.
Once you pick up this surprising book, remember to put on plenty of sunscreen and get comfortable, because you will not put it down. This novel is a gripping, addictive story, and features strong characters that you will root for along the way.
The Golden Prison is a fast-paced, unpredictable journey that takes a rags-to-riches story through its nightmare journey. Drugs, murder, and exquisite love scenes in a romance that may change everything, blend with the young attorney Jeff Rhodes' code of honor, as he faces extremely dangerous situations at his new firm.
The Golden Prison serves as a warning to ambitious students entering the workforce to be wary of the slippery slope of doing "just one more" unethical thing to get ahead or survive in the cutthroat world of business.
Jeff Rhodes will keep you at the edge of your beach chair, as he faces the riches that imprison him while trying to remain compassionate and follow the law.
The Golden Prison is a riveting story of one young lawyer who battles to remain honorable - and alive - in the midst of a corrupt, multi-billion dollar company that may be guilty of murder.
"Law school is like running on a treadmill set at an incline of 15 at the highest speed you can imagine," said author Paul Sangillo. "Most of us were exhausted and stressed out, but turned to coffee or just suffered through the long hours. But many law students turned to drugs, and sadly, that habit continued when they join these heavy-hitter businesses, that literally have you work overnight. Simultaneously, once a new attorney joins a firm, there is a seismic shift that happens, between the balance of the rule of law and reality of how big business really operates."
The Golden Prison is available in print or eBook on Amazon, Good Reads, and Kindle.
For more information, contact DLillinj@gmail.com.
This article has been viewed 851 times.
Rate article
This article has a 5 rating with 1 vote.
Article comments
There are no posted comments.