Introduction to Cloud Computing
Computers & Technology → Technology
Author

Vivek Basavegowdaramu

Published

June 27, 2022

Word count

665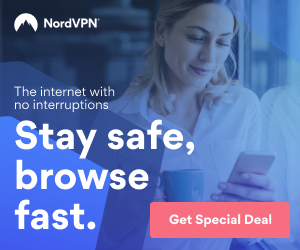 | What is cloud computing |
Cloud Computing is the delivery of computing services—including servers, storage, databases, networking, software, analytics, and intelligence—over the Internet ("the cloud") to offer faster innovation, flexible resources, and economies of scale.
You typically pay only for cloud services you use, helping you lower your operating costs, run your infrastructure more efficiently, and scale as your business needs change.
| Top benefits of cloud computing |
Cost: Cloud computing eliminates the capital expense of buying hardware and software and setting up and running on-site datacenters
Speed: Most cloud computing services are self service and on demand, so even vast amounts of computing resources can be provisioned in minutes
Security: Many cloud providers offer a broad set of policies, technologies, and controls that strengthen your security posture overall
Reliability: Cloud computing makes data backup, disaster recovery, and business continuity easier and less expensive
Performance: The biggest cloud computing services run on a worldwide network of secure datacenters, which are regularly upgraded to the latest generation of fast and efficient computing hardware
Productivity: Cloud removes hardware setup, software patching, and other time-consuming IT management chores
Global Scale: The benefits of cloud computing services include the ability to scale elastically
| Types of cloud computing |
Public cloud
Public clouds are owned and operated by a third-party cloud service providers, which deliver their computing resources, like servers and storage, over the Internet. With a public cloud, all hardware, software, and other supporting infrastructure is owned and managed by the cloud provider. You access these services and manage your account using a web browser.
Private cloud
A private cloud refers to cloud computing resources used exclusively by a single business or organization. A private cloud can be physically located on the company's on-site datacenter. Some companies also pay third-party service providers to host their private cloud. A private cloud is one in which the services and infrastructure are maintained on a private network.
Hybrid cloud
Hybrid clouds combine public and private clouds, bound together by technology that allows data and applications to be shared between them. By allowing data and applications to move between private and public clouds, a hybrid cloud gives your business greater flexibility, more deployment options, and helps optimize your existing infrastructure, security, and compliance.
| Types of cloud services |
IaaS: In Infrastructure-As-A-Service (IaaS) a cloud service provider manages the infrastructure for you—the actual servers, network, virtualization, and data storage—through an internet connection. The user has access through an API or dashboard, and essentially rents the infrastructure. The user manages things like the operating system, apps, and middleware while the provider takes care of any hardware, networking, hard drives, data storage, and servers; and has the responsibility of taking care of outages, repairs, and hardware issues. This is the typical deployment model of cloud storage providers.
PaaS: In Platform-As-A-Service (PaaS) the hardware and an application-software platform are provided and managed by an outside cloud service provider, but the user handles the apps running on top of the platform and the data the app relies on. Primarily for developers and programmers, PaaS gives users a shared cloud platform for application development and management (an important DevOps component) without having to build and maintain the infrastructure usually associated with the process.
SaaS: Software-As-A-Service (SaaS) is a service that delivers a software application—which the cloud service provider manages—to its users. Typically, SaaS apps are web applications or mobile apps that users can access via a web browser. Software updates, bug fixes, and other general software maintenance are taken care of for the user, and they connect to the cloud applications via a dashboard or API. SaaS also eliminates the need to have an app installed locally on each individual user's computer, allowing greater methods of group or team access to the software.
| Top Cloud Service Providers & Market Share |
Amazon AWS (33%)

Microsoft Azure (21%)

Google Cloud (10%)

Alibaba Cloud (6%)

IBM Cloud (4%)

Salesforce (3%)

Tencent Cloud (3%)

Oracle Cloud (2%)
As of Q4 2021
I am Vivek BasavegowdaRamu, working in MNC as QA & Performance Architect. I have 15+ years of IT experience and I am Certified in Microsoft Azure Fundamentals.
Connect in LinkedIn : www.linkedin.com/in/vivekbasavegowdaramu
Watch complete 20min Video with Demo on this article : https://youtu.be/RNkkr-MZ2do
Article source:
https://articlebiz.com
This article has been viewed 592 times.
Rate article
This article has a 5 rating with 3 votes.
Article comments
There are no posted comments.