UAO Drone Pilots- Providing All Your Aerial Imaging Needs
Computers & Technology → Technology
Author

Aaron Parnell

Published

June 28, 2022

Word count

719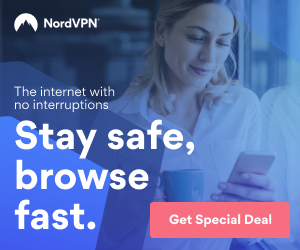 "Solving all your Aerial Imaging needs. At UAO we provide Drone photography, Drone Videography, and aerial surveys taken by our drones. Our cameras are 4k and can shoot at 60 frames per second, leaving our clients impressed every time. We will always give you the highest quality content, and you'll receive more than you ask for. Our surveys can produce extremely high-quality image maps with great detail and accuracy, but also: elevation by color, elevation by contour, and even plant health. We can produce 3D models from these maps. This allows us to take measurements such as: Volume of soil/biomass, length, width, height, area, and perimeter. From Construction to Real Estate to Forestry, we have you covered. Choose UAO."
-Drone Photos, Drone Video & Drone Mapping-
Drone Photography: Our licensed and insured pilots provide our clients with 4k photographs, boasting resolutions up to 48 megapixels. Whether it is a real estate shoot or an event shoot, we fully devote our time, skill, and attention. Clients are always impressed at our deliverables provided, but if they are not at first, we offer any post editing required with no extra charge. Sometimes our drone photography may be too dark / bright, or too colorful for a client. We understand that each client has their own taste. We understand that drone photography is more than just data collection, it's an artform. Drone photography allows the viewer to see the property or subject from a perspective usually impossible with ground-based imaging. Drone photography also has the ability to capture a feeling. This is an important distinction for any drone photography service provider to understand. A good photographer knows more than to point and shoot, but also knows the angles in which to capture these images. At UAO, we are proud of our knowledge of photography in general and are confident we can provide top notch aerial imaging.
With each service, we provide different types of drone photography. In Charlotte NC, UAO has continuous clients requesting construction progression photos and real estate drone photos. We are also often contracted to preform wildlife inspections and general drone photography in Concord NC.
Drone Videography: At UAO, we are proud to provide you with cinematic drone videography. Our camera's shoot at 60 frames per second in 4k quality. Our clients are always impressed. Not only are we equipped with the gear to create these cinematic drone videos, but we are continuously impressing clients with our ACE piloting skills. Sometimes a dolly forward is all that required, but other times our client needs a dynamic shot, pulling away then panning right and turning the camera up to reveal a city skyline. To achieve truly cinematic drone video, a pilot needs to have these skills. Fortunately, our pilots do.
Depending on the subject of the video, and the feeling our client wishes to instill, we can color grade, slow the video, and add audio to the video to create the client's product, exactly the way they want it. Client satisfaction is our main concern, and we are dedicated to consistency in our top-notch drone videography.
Drone Mapping: UAO is proud of our many services, but this service stands out from the rest. With our UAV's, we have conducted drone mapping in Charlotte NC, Asheville NC, Concord NC and more! Many Construction Companies in Concord NC use our Drone mapping service. Construction Drone mapping can be as simple as progression Orthomosaics, or it can be as technical as producing site balancing measurements such as cut and fill or volume measurements. Real Estate Agents tend to love our service for its ability to produce Orthomosaics that are 15x the resolution of other map providers. If a client chooses to use our mapping service, they will receive all the map types and any measurements they request. We are able to provide clients with several different deliverables in this sector.
– Orthomosaics
-Elevation Maps (DTM, DSM, Contour Maps) usable in AutoCAD
-Volume Measurements, Cut and Fill Measurements, Distance Measurements
-3D Models
-Plant Health Maps
-& More!
Services Summary:
We provide Drone Photography, Drone Videography, Drone Mapping to North Carolina and beyond. Professional drone pilots who are consistently giving our clients top notch deliverables. No matter how hard, how far, how long, we are here to provide you with our services. Perspective changes everything.
This article has been viewed 366 times.
Rate article
This article has a 3 rating with 3 votes.
Article comments
There are no posted comments.