Foreclosure.com Service Review - 2022
Author

James Baker

Published

July 4, 2022

Word count

872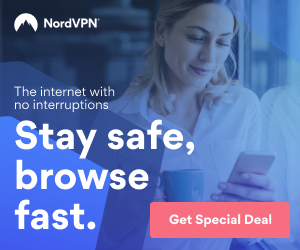 Reviewed by James Baker
Foreclosure.com Site Features
Foreclosure.com is a site that was designed to help you find foreclosure properties at the lowest possible price fast. In some cases, you can save up to 50% or more. You'll have access to over 1.8 million listings from across the nation. It's fast, easy and offers a FREE 7-day trial!
Foreclosure.com believes that finding a property at the lowest price overrides the old "location, location, location" real estate purchase model.
Right below the "Address or City, State or Zip Code" search box you'll find links to help you find rent to own, city owned, cheap homes, mobile homes and commercial properties before other buyers ever know about them.
Below the search bar and links to properties that are categorized, you'll find the "Hot Foreclosure Deals in _____" city with curb side view images of properties that may meet your desired location and lowest price criteria.
Scrolling down the home page you will come across a "Subscribe to our FREE VIP email alerts" section where you will "Be the first to know about deals and opportunities" in your area.
Foreclosure Homes near me Section
This section of the website describes how Foreclosure.com helps you find real estate deals well before they hit the mass market.
Here is how Foreclosure.com describes the process of finding the lowest priced properties near you:
"As you know, perfect timing – not just "location, location, location" – is critical when it comes to purchasing a new home and/or investment property at the right (lowest possible) price. That's because competition drives prices up. At Foreclosure.com, we target low-priced distressed deals – bank-owned homes, government foreclosures (Fannie Mae, Freddie Mac, HUD, etc.) preforeclosure listings, real estate owned (REO) properties and foreclosure auctions, among others – and pass them (and huge savings) onto smart homebuyers (that's you!)."
Finding the Best Real Estate Deals is super easy Section
Here is how easy the process of finding you a property at the lowest possible price is according to Foreclosure.com:
"And that search can be performed at the state, county and city levels – even the exact address and/or zip code – so that your house hunt hits the ground running. Once you start digging into the incredible foreclosure deals, each listing will be complete with asking price, exact location, number of beds / baths, property type (single-family foreclosure, etc.), available photos, tax roll information, helpful neighborhood / school district details and so much more. Indeed, we provide as much information as possible so that you can make the most informed decision possible."
How up to Date is the Foreclosure.com Database Section?
You will be very impressed that Foreclosure.com updates their information at least twice each day so you know that you have the best chance of finding the lowest priced property for your family!
"Not weekly or monthly like other sites out there. This ensures that we offer prospective homebuyers and investors with the freshest, hottest deals on the Internet. In fact, most of our information comes direct from hundreds of corporate sellers and multiple government agencies so that you can score the deal of a lifetime – in some cases foreclosed homes for less than $60,000! Find cheap homes under $60,000. Whether your looking for a single-family home, condo, townhouse, or even searching for mobile homes near you, Foreclosure.com keeps the most up-to-date listings of all property types. The best part about searching Foreclosure.com is that we make the experience so simple that anyone can do it. And if you run into a problem or have questions that aren't covered in our "Frequently Asked Questions" section, we have a dedicated support staff of actual humans (not an endless maze of automated questions) who are knowledgeable and eager to help you achieve your American Dream of affordable homeownership. Call us today ... or any day!"
Footer Section
The footer section is a treasure chest of links to information that will make you think that Foreclosure.com truly lives up to their motto "We make buying foreclosures simple."
Company
In this area of the footer you'll find the following links to the "About Us", "Executive Team", "Contact Us" & "#1 Rated" so you can find out all your need to know about the company.
Tools
The tools section has links to "FREE Email Alerts", "Lost Access", "Cancel Service", "Site Map", "Account Management", "Improve Your Credit" & "Mortgage Rates".
Learning Center
This section lives up to its title with links to "Scholarship Program", "e-Documents", "FAQs", "Glossary", "Foreclosure Laws", "Foreclosure Articles".
Partner With Us
This section addresses folks who would like to partner with Foreclosure.com. There are links to "Become an Affiliate", Advertise on", "Foreclosure.com".
Find Foreclosures by State
This section makes it so easy to find the lowest priced properties throughout the US. Just find your State and click on the link.
Summary
If you are looking to find the lowest priced property in your desired location and want to find a home very quickly with your eyes wide open to the process, then Foreclosure.com is the place for you! Once you land on the site, you'll realize how fortunate you are to have found such a valuable resource in the foreclosure marketplace.
James Baker is a "forever young" father of a son and daughter who are two very special human beings, a self-professed researcher, book author, affiliate marketer, business owner, and sales manager. He's spent the past ten plus years working on developing online websites and businesses. James has a B.S. in Business Administration and has managed small as well large transportation projects.
Websites:
https://www.findpreciouswealth.com/foreclosure
https://www.findpreciouswealth.com
Article source:
https://articlebiz.com
This article has been viewed 839 times.
Rate article
This article has a 5 rating with 3 votes.
Article comments
There are no posted comments.