4 Questions to address before buying coffee
Author

Olumide Adekogbe

Published

July 5, 2022

Word count

540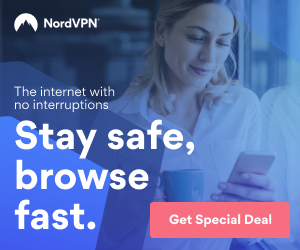 The excitement that comes with desiring some cups of coffee can be so overwhelming that you end up buying a pack of coffee in a rush. But it's important that you take some time out to know more about coffee and even have an inkling of what to look out for when buying a pack if you really want to enjoy your cup of coffee. This is why we have elected to examine some critical questions that have to be addressed before spending on coffee.
How fresh is the coffee roast?
It's no happenstance that the first question hinges on freshness, and this is considering the fact that coffee cherry exists as a fruit. Again, the freshness of the coffee roast will determine the concentration of its flavour or aroma. So, you should make it a point of duty to select the coffee that is freshly roasted from the grocery store. That said, "freshly" doesn't necessarily mean that it has to be only the sort that is just coming out of the processing unit. Coffee can remain appreciably fresh for 1–2 week(s) after it has been processed – although one that is out for just 4 weeks won't be a bad choice as such.
Is it blended or single?
This is not about choosing between good or bad – but more about your preference. By the way, single or blended basically has to do with the origin of the coffee. As such, blended coffee is such that contains varieties of coffee beans from 2 or more origins; the coffee beans are usually mixed in the appropriate proportion to give a balanced feel. A blended coffee will be your go-to choice if you will love to have milk or some cream in your (coffee) drink. The single-origin coffee is the type that is sourced from just one estate or farm, and it usually has a characteristic black colour. You may take your single-origin with or without milk – most coffee lovers who go for this type usually prefer it without milk though.
Where is the coffee cherry from?
Ardent coffee drinkers are always particular about the origin of the coffee for there's some uniqueness about the coffee cherry from different origins. This uniqueness is usually imposed by soil type and condition, weather, and altitude within the locations that the cherry is grown. You may not get bothered by this so much if you're just getting into the coffee thrill, but you should keep it in mind and take note of the very coffee that excites your taste buds the most.
How was the coffee processed?
If you're particular about the aroma of your coffee – you should be, by the way – then you can't afford to overlook the processing method. More often than not, you can either have dry-processed coffee or wet-processed coffee. The dry processed one is the type processed in its natural state – with the outer pulp intact. This is usually known to have a very distinctive and savoury aroma. On the other hand, wet-processed coffee has its cherry taken through fermentation, washing, and drying processes. The coffee processed this way usually have some degree of acidity although the flavour will not be suppressed in any way.
I am a writer with interests in food and drinks, weight loss, tech, and sports. I love to express myself through written words and would love to connect with fellow writers and/or communication experts here.
Article source:
https://articlebiz.com
This article has been viewed 599 times.
Article comments
There are no posted comments.