4th of July Grilling Ideas: Delicious Recipes for Your BBQ Party!
Author

Frank Collanga

Published

July 8, 2022

Word count

869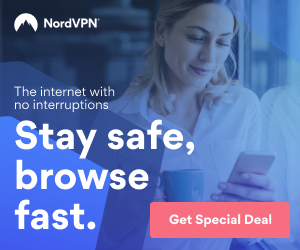 If you are like us, you may have started to look for 4th of July grilling ideas after the holiday has passed. We're sure that your friends had a blast during the Independence Day weekend but now, as summer slowly comes to an end and school starts back up again, it's time to start thinking about what's on the agenda for this weekend. We all know the Fourth of July is about fireworks and BBQ parties with friends. The national holiday that commemorates our independence from Britain also means endless opportunities to enjoy barbecues and bonfires with loved ones – especially if you live in one of those regions where summer lasts until October! As a result, we are sharing some delicious recipes that will make your next BBQ party even more memorable. You can serve them with drinks on ice or as starters before serving main courses. Let's check them out:
4th of July Grilling Ideas: Shish kababs
If you're planning a BBQ party and need some quick, easy, and affordable ideas, shish kababs are the perfect choice! These yummy appetizers are easy to make, and they are perfect for a large crowd served on a skewer. Shish kababs can be made with almost any kind of meat or fish; you can also add veggies for the health-conscious guests. You can serve shish kabab meat either on skewers or in a sandwich. Shish kababs are often marinated in a special seasoning blend (such as barbecue, teriyaki, or even a combination of multiple types). Be careful not to marinate for too long, as the meat on the outside of the shish kabab will dry out. If you are marinating the shish kababs overnight, place them in a bowl covered with plastic wrap.
4th of July Grilling Ideas: Hamburgers
If you're a fan of burgers, you can't go wrong with a Fourth of July BBQ. Hamburgers are easy to make and grill, especially if you are feeling pressed for time. You can even prepare several pounds in advance and freeze them, so you can just thaw and grill them when you are ready! For a tasty twist on the classic American burger, try adding something unexpected like a little bit of salsa or jalapenos. You can also use different types of cheese like cheddar or pepper jack, or even go with a gouda or blue cheese. Some people even like adding a little bit of bacon to their burger, so it's a great way to add some extra flavor!
4th of July Grilling Ideas: Hot Dogs
One of the most iconic foods at BBQ parties is the hot dog. You can serve them on their own or on a bun, with all sorts of different toppings like ketchup, mustard, sauerkraut, onions, and chili. You can also try something a little different during the Fourth of July BBQ, like a jalapeno or a habanero hot dog. You can also grill the hot dog buns and turn them into little toasts. To do this, cut the buns in half and spread butter and garlic on both pieces. Put the halves face down on the grill until they are lightly toasted. Once the hot dogs are grilled, add them to the toasted buns.
4th of July Grilling Ideas: Chicken skewers
If you don't have space for a large grill, you can use a smaller grilling device to make chicken skewers. This is a healthy and easy 4th of July grilling idea – just put the chicken on skewers with some veggies and you're good to go! While you can use any kind of chicken for this recipe, you can get a juicier, tastier result if you use dark meat like thighs or drumsticks. You can marinate the chicken in a variety of different seasonings, like a Southwest blend, an Indian-inspired mixture, or even a simple teriyaki sauce.
4th of July Grilling Ideas: Salmon steaks with salsa and grilled veggies
Salmon is a healthy choice for any meal, but it really comes into its own at a summer BBQ. You can serve salmon alongside some grilled vegetables for a complete and tasty meal. For salmon, you can go with a classic salmon steak or try salmon in a cedar plank for a unique take on the dish. If you are grilling salmon, be careful not to over-cook it as salmon is very delicate and can dry out easily. For the vegetables, you can grill almost any type of vegetable – just make sure to cut them into small pieces so they will cook quickly.
4th of July Grilling Ideas: Conclusion
With the 4th of July coming up, it's time to get those grills fired up! With these delicious recipes, you can enjoy everything from burgers to salmon steaks. You can serve them on their own or on a bun, with all sorts of different toppings like ketchup, salsa, and chili. You can also try something a little different, like a jalapeno or a habanero hot dog. Whatever you decide to grill, just remember to keep an eye on the grill to avoid burning and make sure the food is cooked through before you serve it up!
This article has been viewed 636 times.
Article comments
There are no posted comments.