Everything You Need To Know About Pigeon Netting
Author

Dan Frankian

Published

June 14, 2022

Word count

830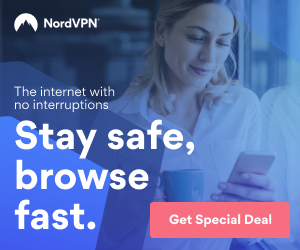 Own a property in Toronto that's currently dealing with a pigeon problem?
Wondering how to get rid of pigeons or stop them from roosting on your roof, railing, soffits and deck? The trusted experts at Hawkeye can help! We have been helping property owners set up pigeon netting in Mississauga for years!
Pigeons are one of the most common pests that you can find in your home or yard. They can be annoying and make a mess. Pigeons are also very common in Toronto or Mississauga and can be a nuisance to residents, business owners, and employees in all parts of the city. And let's face it, they're really hard to get rid of!
Pigeons are very intelligent creatures which is why we don't recommend any type of trapping as your pigeon removal method. These pests will quickly learn how to work around a simple set up and you'll be back to square one if the same pigeon(s) return over and over again!
With Hawkeye's pigeon netting, we can guarantee results.
Pigeon netting is an easy, efficient, and effective approach to keep pigeons out of your property if you're looking for a non-toxic option.
Can I get rid of pigeons on my own?
You can try to get rid of pigeons yourself, but you will most likely fail. These are not easily deterred birds and often return to the scene of the crime. If you do find a way to keep them off the property, they could move on to your neighbour's place! A good thing about hiring professionals is that we don't just stop at getting rid of pigeons; we will also make sure they don't come back.
Are Pigeons dangerous?
Pigeons can be dangerous and they can make a big mess on your property. They leave droppings around which can be dangerous to humans, especially children. If left unattended, these droppings will also lead to the accumulation of bacteria that is harmful for human health.
No one wants pigeons hanging out at their place! Period!
How can I get rid of pigeons?
There are two types of netting that stop pigeons, standard weight and heavy-duty weight.
Standard weight netting can be used to protect plants, prevent rabbits from getting into your garden. It also is a mesh type of material that will keep out most animals including raccoons if they try to climb or burrow through it. The quality of the fabric is not as strong as the heavy-duty weight netting.
The heavy-duty weight netting is a much more durable material, though it is also more expensive. It can be used to protect livestock from coyotes and other predators. It will stop any animal from digging or climbing through it. This type of netting comes with a longer manufacturer's warranty and will not tear like the standard weight netting.
Does Netting stop pigeons?
Yes, netting stops pigeons by preventing them from roosting or nesting on your property. It also keeps other types of birds such as starlings and crows out of tight spaces where they can cause damage to your home. These birds are known for building nests in these tight spaces which can affect the structural integrity of your home.
Pigeons are great at finding the perfect little spot to build their nests. They will find a corner, crevice or opening that they think is out of sight and out of mind. These spots may be anywhere on your property and if you have a pigeon infestation it's best to have the netting installed right away so they can't find another spot.
Why do pigeons keep coming back to my house?
If you have had pigeons roosting on your roof, railing or next to windows you know how excited they become when they come back year after year. Their cooing and loud noises can be very aggravating especially if they are nesting right next to your bedroom window. Pigeons are very territorial birds, this means once they find a perfect spot on your roof or fence line they will keep coming back every year until something happens to make them leave.
Netting is the best way to get rid of these pesky birds once and for all. It will keep them off your property and stop other pigeons from even thinking about roosting on your roof or next to your windows and doors.
Large groups of pigeons can also roost inside water equipment on your roof such as the AC units. If you have been seeing pigeons on top of or inside of these items, it's time to hire a professional to install some netting and get rid of these birds for good.
Give Hawkeye's Bird and Animal control a call if you have a pigeon infestation; we can professionally set up the netting for you so that you may enjoy your property without the fear of these birds damaging it.
This article has been viewed 99 times.
Article comments
There are no posted comments.